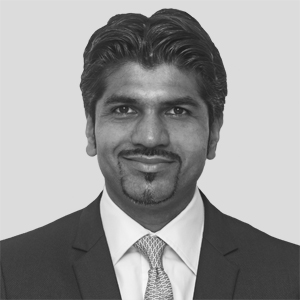 Amit Dixit is Head of Asia for Blackstone Private Equity.  Since joining Blackstone in 2007, Mr. Dixit has been based in Mumbai and led various investments in South Asia and global technology-enabled services. 
Previously, Mr. Dixit was a Principal at Warburg Pincus and started his career at Trilogy Software.  Mr. Dixit received an MBA from Harvard Business School, an MS in Engineering from Stanford University, and a B.Tech. from Indian Institute of Technology Mumbai where he was awarded the Director's Silver Medal for graduating at the top of his program.  Mr. Dixit has established the first Chair, the "Shobha Dixit Chair" named after his mother, exclusively for women faculty pursuing research in science and technology at IIT Mumbai.
He currently serves as a Director of Mphasis, TaskUs, Aadhar Housing Finance, Essel Propack, Sona Comstar, IBS Software, Piramal Glass, ASK Investment Managers and Blackstone India.  Mr. Dixit was previously a Director of Intelenet Global Services, Trans Maldivian Airways, Jagran Media, Igarashi Motors India, S.H. Kelkar Fragrances, Aakash Education and Emcure Pharmaceuticals.