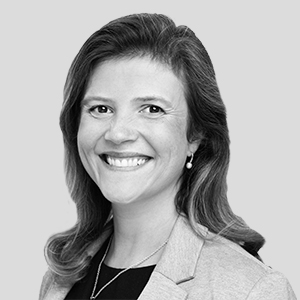 Amanda Ziegler is a Managing Director in the Real Estate Group. Ms. Ziegler is co-head of the firm's Global Fund Finance Group. She is involved in the accounting, financial reporting and investor reporting for the Blackstone Real Estate opportunistic funds and investment entities.
Before joining Blackstone, Ms. Ziegler worked at Neuberger Berman as a Managing Director and Global Corporate Controller. Prior to Neuberger Berman, she worked at Och-Ziff Capital Management (currently known as Sculptor Capital) as the global head of Valuation and the head of fund accounting for the Private Equity and Real Estate funds. Prior to Sculptor Capital, she was a valuation consultant at PricewaterhouseCoopers and Duff and Phelps. Prior to those roles, she was an engineer at Lockheed Martin Aeronautics.
Ms. Ziegler received a BS in Mechanical Engineering from the Georgia Institute of Technology and an MBA from Emory University. She is a Certified Public Accountant and a CFA charter holder.