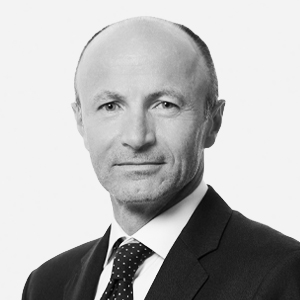 Alex Leonard is a Senior Managing Director and Head of European Blackstone Credit's Liquid Credit Strategies ("LCS"). Mr. Leonard is the Senior Portfolio Manager for LCS's European funds and a member of Blackstone Credit's LCS Management Committee and sits on LCS's European Syndicated Credit Investment Committee, Global Structured Credit Investment Committee, Global Dynamic Credit Asset Allocation Committee, and CLO Origination Committee. 
Before joining Blackstone Credit, then known as GSO Capital Partners, Mr. Leonard was Co-Head of Portfolio Management and Trading at Harbourmaster Capital Management Limited. Before Harbourmaster, Mr. Leonard was a Senior Structurer and Co-Head of Euro Capital Structures ("ECS"), the structuring team for the UniCredit Group, where he had responsibility for structuring deals across a wide variety of asset classes.  Mr. Leonard began his career as a quantitative analyst in ING Barings and Airbus Industrie's aerospace finance team.
Mr. Leonard received a M.A. in Economics from University College Dublin and an M.B.A. with distinction from Trinity College Dublin.