Portfolio Insights
President & COO Jon Gray on How Blackstone's Unique Culture Drives Success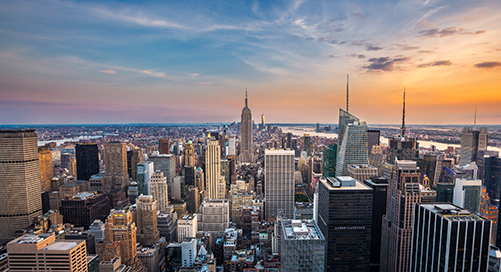 Each year Blackstone brings together the CEOs of its portfolio companies for a conference on developments in the business and investment landscape. At the conference, CEOs have the opportunity to discuss the trends impacting their companies with their peers and Blackstone executives.
At this year's conference, Blackstone President and COO Jon Gray spoke with Head of Portfolio Operations Dave Calhoun on today's investing climate and what makes Blackstone exceptional: our commitment to creative thinking and the unique insights that allow us to stay on the forefront of investment trends.
Gray also discussed the culture and the investment process that lies at the heart of the firm's identity and success. By investing in our people and committing to the long view, Blackstone has created a distinct brand that unlocks potential for growth and expansion across sectors, including new avenues for the firm such as infrastructure and insurance.
Neither this blog post and video nor any of the information contained herein constitutes an offer to sell, or a solicitation of an offer to buy, any security or instrument in or to participate in any trading strategy with any Blackstone fund or other investment vehicle. Past performance is not indicative of future results and there is no assurance that any Blackstone fund will achieve its objectives or avoid significant losses. This blog post and this video may contain forward-looking statements; such statements are subject to various risks and uncertainties. The foregoing information has not been provided in a fiduciary capacity under ERISA, and it is not intended to be, and should not be considered as, impartial investment advice. For information about Blackstone's business, including risks and financial information, please refer to our most recent Annual Report on Form 10-K filed with the Securities and Exchange Commission. For additional information, see Blackstone's public filings at ir.blackstone.com.