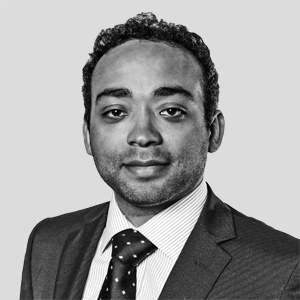 Kenneth Ijomah is a Managing Director and European credit research analyst is involved with the ongoing analysis and evaluation of primary and secondary fixed income investments
Mr. Ijomah joined Blackstone Credit, then known as GSO Capital Partners, at the time of GSO's acquisition of Harbourmaster Capital Management Limited in 2012.  Prior to that, Mr. Ijomah spent five years working as a credit analyst with Harbourmaster Capital Management.  Prior to working at Harbourmaster, Mr. Ijomah worked as a proprietary trader for Reminiscence Ltd with an equity focus on the New York and London stock exchanges.
Mr. Ijomah received a BS in Physics and French from Dublin City University.