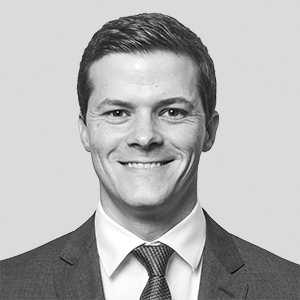 J.T. Sizemore is a Managing Director of Blackstone Real Estate Debt Strategies. Mr. Sizemore is involved in sourcing, underwriting, negotiating and structuring debt investments across all asset types and geographies.
Before joining Blackstone in 2014, Mr. Sizemore worked in real estate private equity acquisitions roles with Morgan Stanley Real Estate Investing in San Francisco and DLJ Real Estate Capital Partners in Los Angeles. Mr. Sizemore also worked as a developer with The Kor Group and as a strategy consultant with Bain & Company.
Mr. Sizemore graduated summa cum laude with a B.S. in Industrial and Systems Engineering from the University of Southern California and received an M.B.A. from Wharton, where he was a Palmer Scholar.