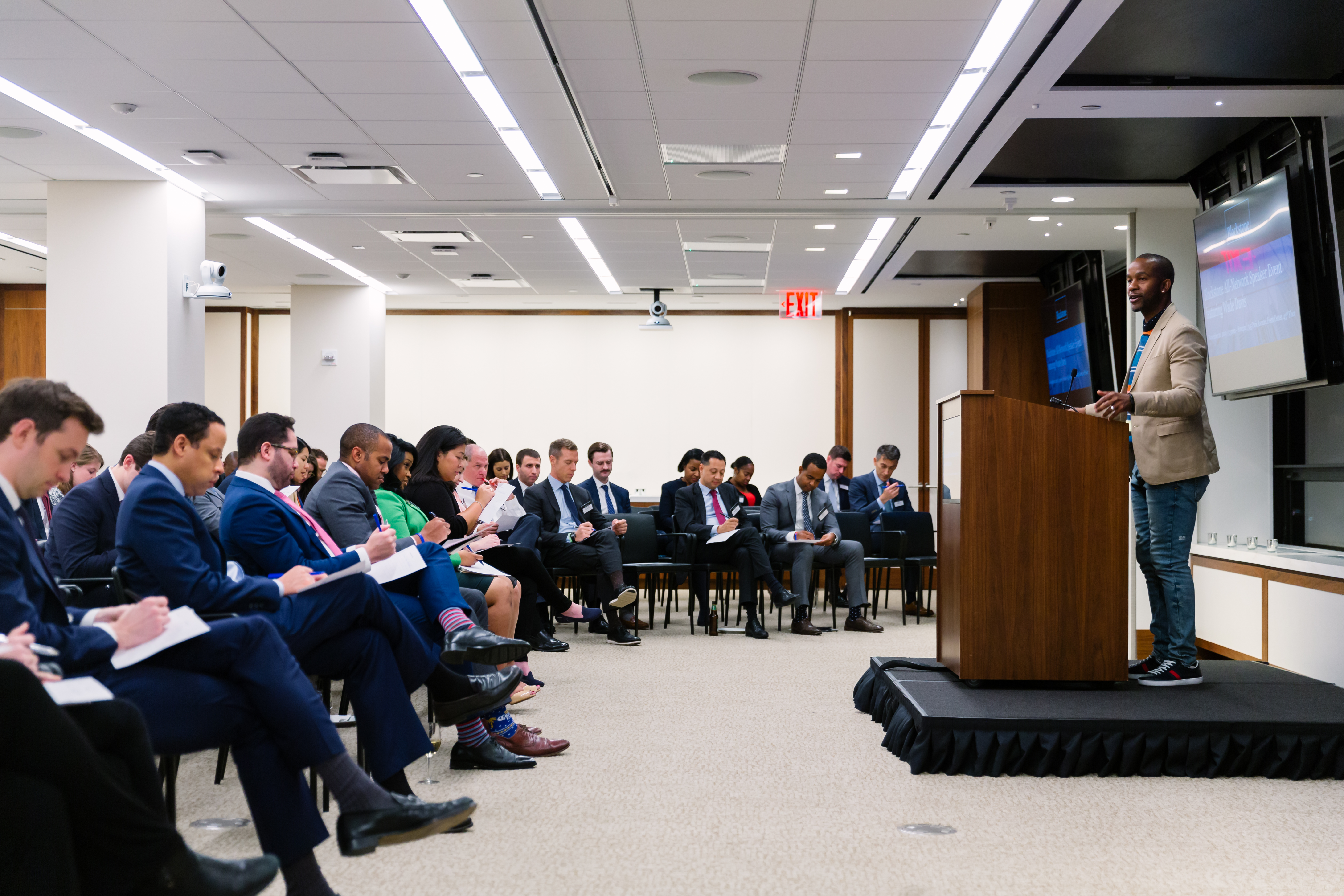 Blackstone Affinity Networks
Our Affinity Networks serve as a resource for members and allies. They foster belonging and community and play a critical role in supporting our efforts to recruit, retain and advance a diverse workforce.
Learn More
Phishing Email Alert
Blackstone has recently become aware of fraudulent emails purporting to offer employment at Blackstone and misusing the official Blackstone logo. These emails do not originate from Blackstone or any of our affiliates. If you have received any such email, you should not click any links in the email or provide any personal information (e.g., your social security number or scans of identity documents).
Women's Initiative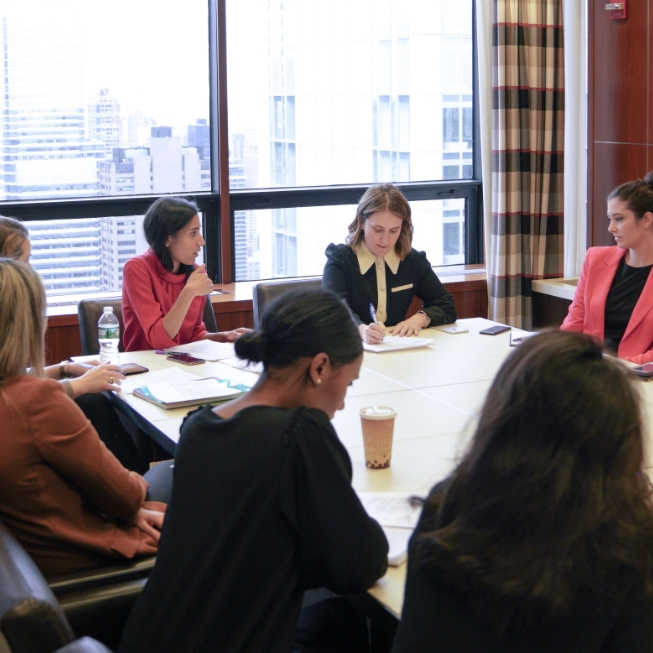 The Blackstone Women's Initiative is not only an employee resource group supporting gender inclusion. It drives innovative programs across the firm focused on developing women to their full potential, fostering connectivity across businesses, encouraging mentorship and helping shape our recruiting strategy. The Initiative's activities include a C-suite speaker series, a quarterly newsletter, networking events and service opportunities.
---
BX WIN
Our BX WIN program pairs women hired through our campus recruiting efforts with junior and senior mentors across the firm.
Introducing the Women's Initiative
Wesley LePatner, Senior Managing Director in Real Estate, explains the mission of the Women's Initiative and its accomplishments so far.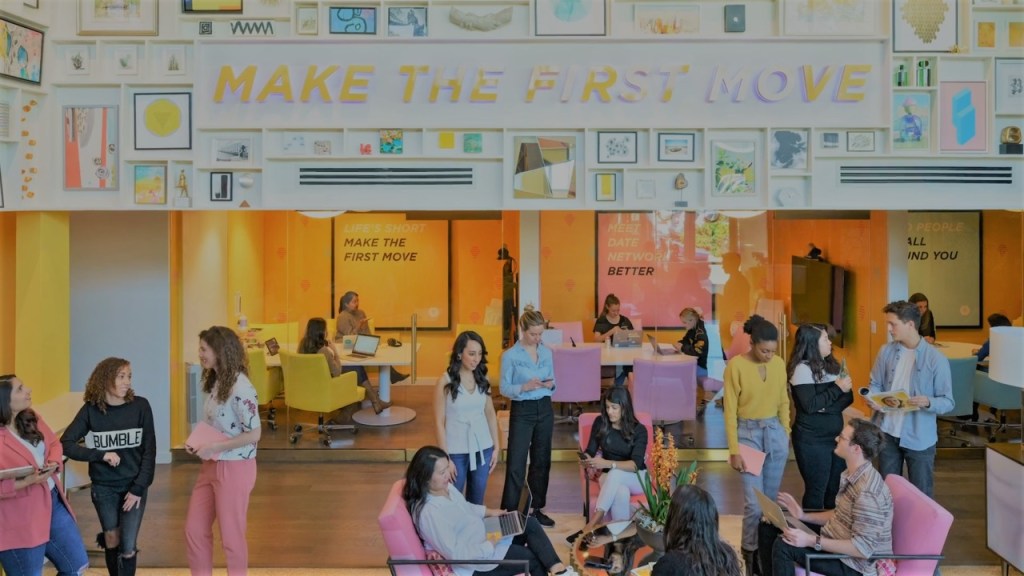 Partnering with Bumble
Learn how Blackstone helped build Bumble's majority-female board and realize founder Whitney Wolfe Herd's vision of empowering women through technology.
Diverse Professionals Network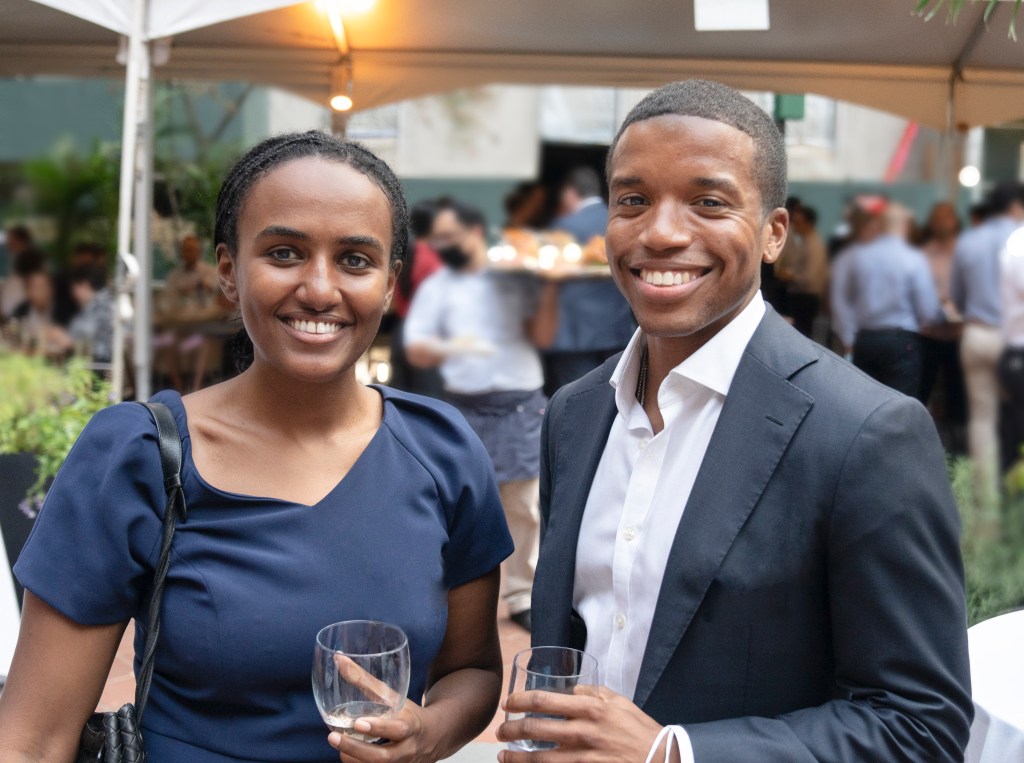 We launched the Blackstone Diverse Professionals Network to expand and enhance the recruitment and retention of underrepresented individuals, as well as to create an inclusive community of diverse employees within the firm.
---
The Diverse Professionals Network provides a platform for our people to connect globally and advance the dialogue regarding the importance of diversity for our business.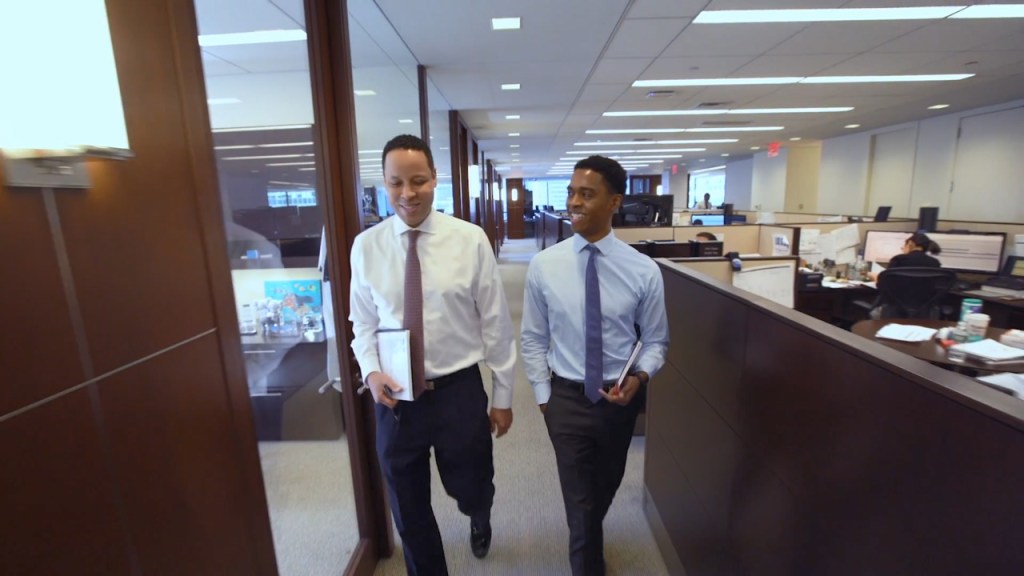 Diverse Professionals Network
Members of the Diverse Professionals Network discuss the group's important role as a sounding board for underrepresented individuals, and how this community contributes to Blackstone's unique, team-centered culture.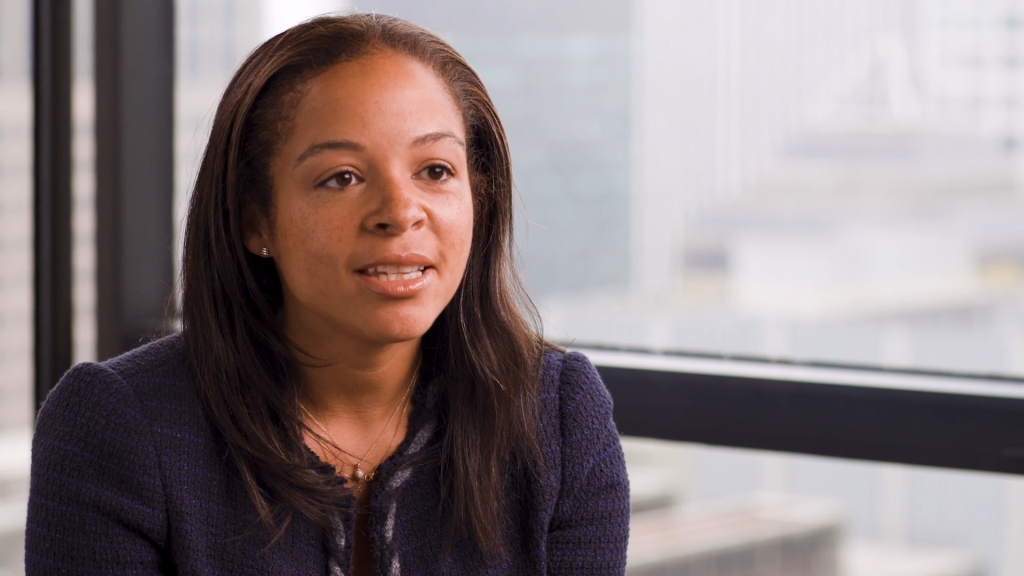 Diversity in Our Portfolio
Firm leaders discuss our Board Diversity and Career Pathways initiatives, which aim to broaden the pool of talent represented at our portfolio companies – from the entry level to the boardroom.
OUT Blackstone
OUT Blackstone focuses on enhancing visibility of LGBTQ+ individuals both at Blackstone and in the community. The group helps raise awareness of how LGBTQ+ individuals are impacted socially and professionally and connect employees throughout the firm.
The group's programming includes internal networking events, educational speaker series and social events. In addition, OUT Blackstone seeks to contribute to the LGBTQ+ community through service and supports several community-based organizations.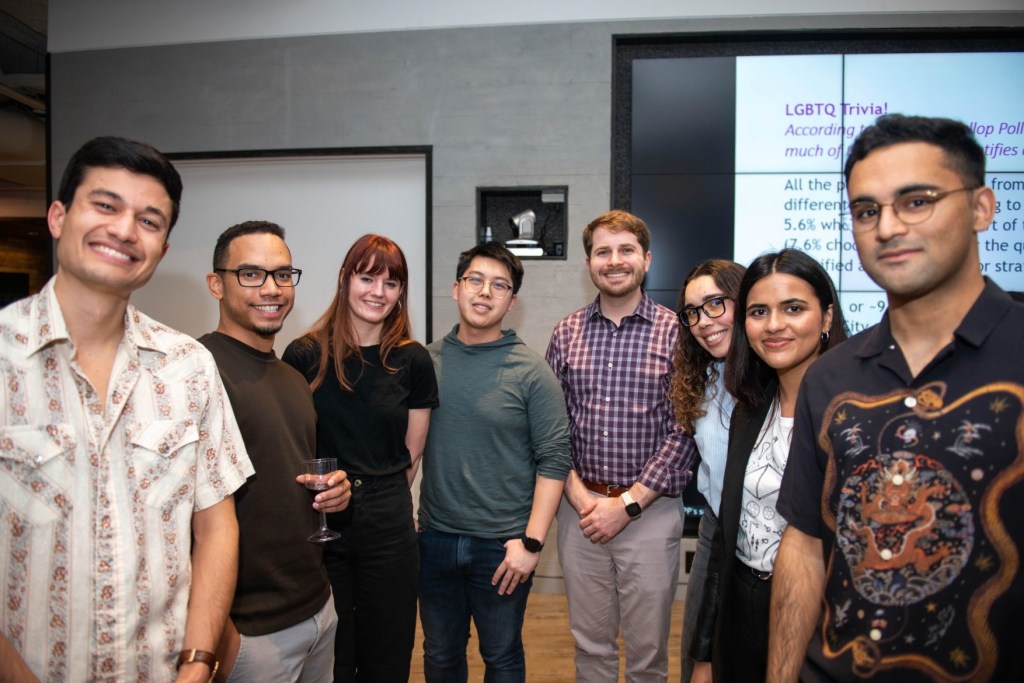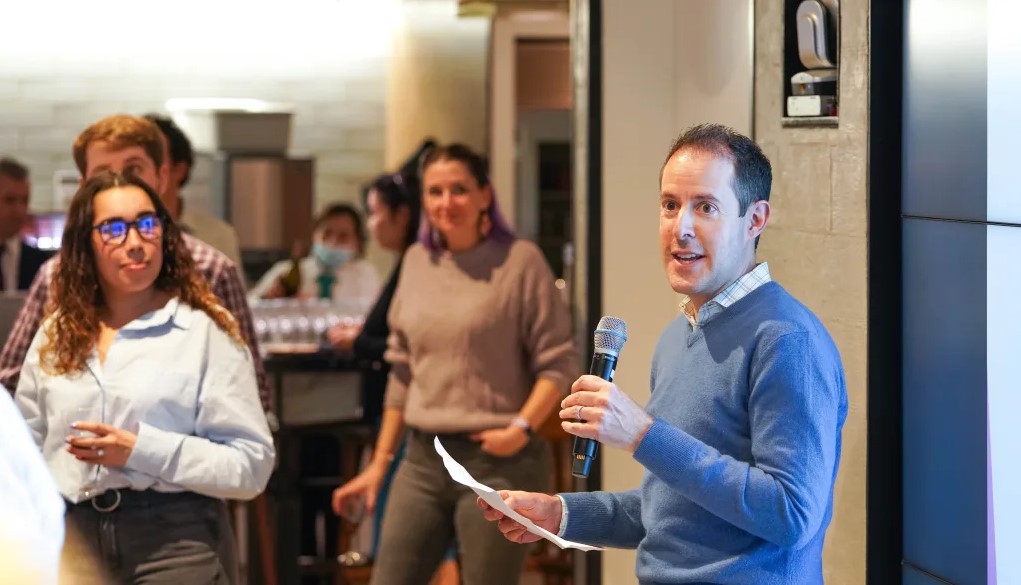 INSIGHTS
Building a Community with OUT Blackstone
Marshall Sprung, Chair of the OUT Blackstone Task Force, discusses how the affinity network supports employees across the firm.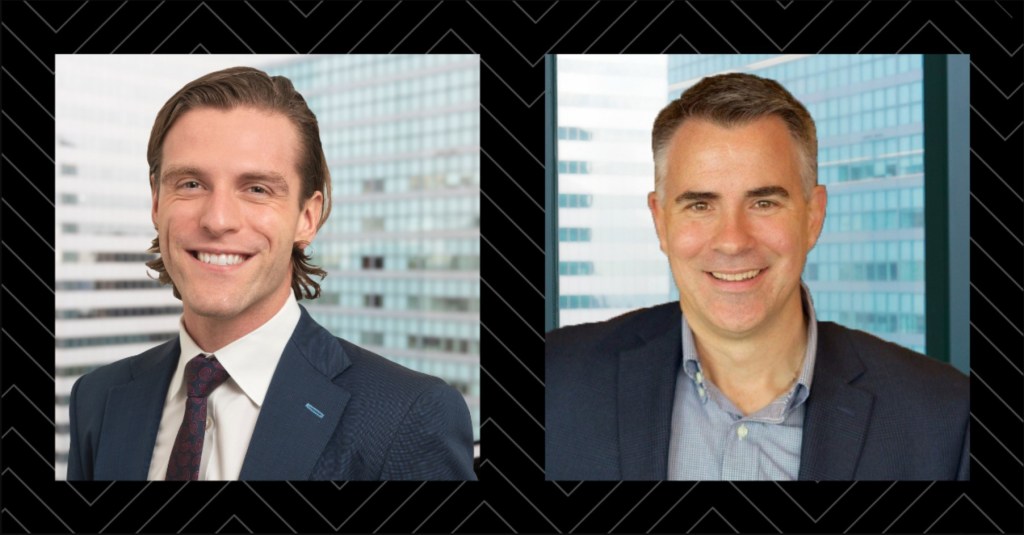 INSIGHTS
Blackstone and The Ali Forney Center Support LGBTQ+ Youth
Learn how OUT Blackstone has helped secure nearly $100k in donations for the Ali Forney Center, the largest agency dedicated to LGBTQ+ homelessness in the US.
Veterans Network
Our veterans have given a lot to America. We recognize their contribution, and we value the unique perspective they can bring to Blackstone. The Veterans Network aims to cultivate a community of veterans and advocates that will recruit and retain talented veterans and proven military leaders who can add meaningful value throughout the firm.
---
The MINT Program
The Blackstone Military Internship ("MINT") Program helps ensure that military veterans have the opportunity, support and guidance to make a successful transition into the financial services industry. Through a ten-week paid internship at the firm, participants explore career paths, gain applied work experience, cultivate skills, and expand their professional networks, while increasing their understanding of financial markets, products and services.
Blackstone is committed to providing equal employment opportunities to all employees and applicants for employment without regard to race, color, creed, religion, sex, pregnancy, national origin, ancestry, citizenship status, age, marital or partnership status, sexual orientation, gender identity or expression, disability, genetic predisposition, veteran or military status, status as a victim of domestic violence, a sex offense or stalking, or any other class or status in accordance with applicable federal, state and local laws. This policy applies to all terms and conditions of employment, including but not limited to hiring, placement, promotion, termination, transfer, leave of absence, compensation, and training. All Blackstone employees, including but not limited to recruiting personnel and hiring managers, are required to abide by this policy. Blackstone strictly prohibits retaliation against any individual who, in good faith, raises a concern, participates in any investigation of the concern, testifies or assists in a proceeding involving discrimination, or encourages another to report a potential violation of this policy.