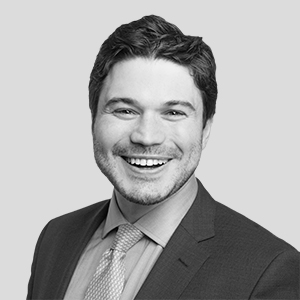 Yuriy Shteinbuk, CFA is a Managing Director of Blackstone.
Prior to joining Blackstone, Mr. Shteinbuk was a Portfolio Manager at CAM Capital. Mr. Shteinbuk joined CAM Capital in 2012 and was a founding member of the team, helping build out its infrastructure, reporting and trading functions. He participated in all aspects of CAM Capital's investment program. In particular, Mr. Shteinbuk managed the firm's structured credit portfolio, as well as sourced and oversaw a variety of private investments across real estate, private credit and private equity. Prior to CAM Capital, Mr. Shteinbuk worked at Deutsche Bank's New York structured credit business.
Mr. Shteinbuk graduated magna cum laude with a B.A. in Economics and Mathematics from Harvard College and is a CFA charterholder.