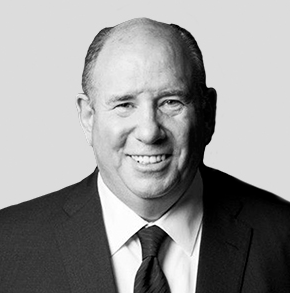 Wayne Berman is the Global Head of Government Relations for Blackstone. He manages political and legislative risk for the firm and its portfolio companies, overseeing a global team of political risk specialists.
Before joining Blackstone, Mr. Berman was Vice Chairman of Ogilvy and Mather. Previously, Mr. Berman served as Assistant Secretary of Commerce, appointed by George H.W. Bush and confirmed by the U.S. Senate. Mr. Berman's political experience includes a variety of positions in nine Presidential campaigns: he served as Chairman of the Rubio for President campaign (2016), Senior Advisor to Romney for President and Romney-Ryan (2012), National Finance Chairman for McCain for President (2008), Senior Advisor to the Bush-Cheney Transition (2001), Vice Presidential Campaign Director for Dole-Kemp (1996), Deputy Director and Executive Producer of the 1992 Republican National Convention, Director of Congressional Relations during the Bush/Quayle Campaign (1988), Deputy Director of the Reagan-Bush Transition Team (1981), and staff of Bush for President and Reagan-Bush campaigns (1980).
In addition, Mr. Berman has had an extensive career in the insurance brokerage business; and he was Senior Advisor to AON; Vice Chairman of Jardine Lloyd Thompson, and Co-Founder of Lane McVicker, a U.S.-based personal property broker.
Mr. Berman is on the board of directors of several Blackstone portfolio companies.
Mr. Berman received a B.A. from the University of Buffalo.