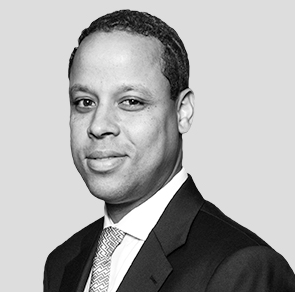 Verdun S. Perry is the Global Head of Blackstone Strategic Partners ("Strategic Partners"), one of the world's largest secondary fund managers, with $68 billion of assets under management (as of June 30, 2023). Since 2000, Strategic Partners has been one of the market's most prolific investors, having completed over 2,000 transactions focused on the purchase of private equity limited partnership interests and co-investments in leveraged buyout, real estate, venture capital and infrastructure assets. Mr. Perry joined Strategic Partners when it was founded in 2000 and chairs the investment committee for each of Strategic Partners' funds.
Mr. Perry is the Vice-Chairman of Sponsors for Educational Opportunity (SEO), an organization focused on narrowing the opportunity gap for minority high school and college students, as well as increasing diversity in the financial services industry. Mr. Perry also serves on the boards of Morehouse College, where he is a member of the Financial Sustainability Committee, the Partnership for Education Advancement, the New York Police & Fire Widows' & Children's Benefit Fund, and is the Chairman of the Blackstone Charitable Foundation. Mr. Perry founded Blackstone's Diverse Professionals Network ("DPN") in 2014 and chaired the network for its first 6 years. Mr. Perry was a member of the David Rockefeller Fellows Class of 2016. In 2021, Mr. Perry was selected as a Fellow of the fifth class of the Finance Leaders Fellowship Program and a member of the Aspen Global Leadership Network.
Before joining Strategic Partners, Mr. Perry was with Donaldson, Lufkin & Jenrette and Bozell, Jacobs, Kenyon and Eckhardt, Inc. Mr. Perry also worked in the Investment Banking Division at Morgan Stanley. Mr. Perry received a B.A. magna cum laude in Business Administration from Morehouse College in 1994, where he was elected Phi Beta Kappa, and an MBA from Harvard Business School in 2000, where he was a Robert Toigo Foundation Fellow.