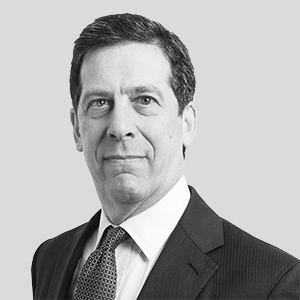 Steve Plavin is a Senior Managing Director based in London and oversees Blackstone's Real Estate Debt Strategies business in Europe. Previously, from when he joined Blackstone in 2012 until June 2021, Mr. Plavin was the Chief Executive Officer of Blackstone Mortgage Trust, Inc., a NYSE- listed commercial mortgage REIT that is managed by Blackstone.
Prior to joining Blackstone, Mr. Plavin served as CEO of Capital Trust, Inc. (predecessor of Blackstone Mortgage Trust) and CT Investment Management Co., LLC, a commercial real estate debt investment manager and rated special servicer that was wholly owned by Capital Trust and acquired by Blackstone in December 2012. Prior to joining Capital Trust in 1998, Mr. Plavin was co-head of Global Real Estate for The Chase Manhattan Bank and Chase Securities Inc.
Mr. Plavin received a B.A. from Tufts University and an M.B.A. from the J.L. Kellogg Graduate School of Management at Northwestern University.