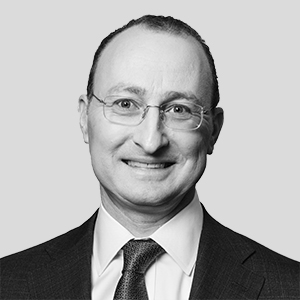 Ron Bernstein is a Senior Managing Director in the Real Estate Group at Blackstone. Mr. Bernstein oversees two of Blackstone's US Core+ vehicles, as the Head of Blackstone Property Partners U.S. and Blackstone Property Partners Life Sciences. Since joining Blackstone in 2016, Mr. Bernstein has played a key role in the asset management and oversight of several investments, including BioMed Realty and International Market Centers.
Prior to joining Blackstone, Mr. Bernstein was a Managing Principal at Great Spruce Capital Partners, an investment and development company that he founded. Prior to Great Spruce, Mr. Bernstein spent over 8 years at Marathon Asset Management where he was a Senior Managing Director and Co-Head of the Marathon Real Estate Group. Previously, Mr. Bernstein spent over 8 years as a principal investor at Goldman Sachs in its Real Estate Principal Investments Area/Whitehall Funds.
Mr. Bernstein received a BA from Northwestern University, where he graduated from the Honors Program in Mathematical Methods in the Social Sciences, with a double major in Economics.