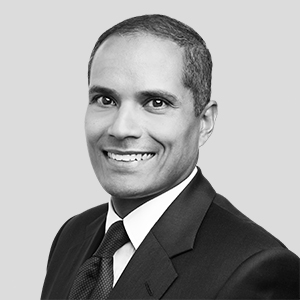 Riad Abrahams is a Senior Managing Director in BAAM, where he serves as Head of Strategy.
Prior to joining Blackstone in 2022, Mr. Abrahams served as Chief Strategist and Head of Quantitative Investing at Maverick Capital, a global long/short equity fund. At Maverick, Mr. Abrahams also sat on the Portfolio Management Committee and Stock Committee, and he was a prior Co-Head of the Consumer Sector. He started his professional career at Blackstone in 1999 as a member of the Private Equity group.
Mr. Abrahams has a B.A. from Harvard College and an MBA from Harvard Business School. He sits on the Investment Committee for Cranbrook Schools.