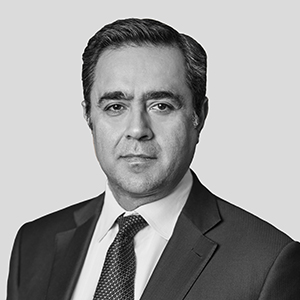 Qasim Abbas is a Senior Managing Director in the Tactical Opportunities group at Blackstone. Mr. Abbas leads the group's European investment strategy, with a particular focus on financial services, and is a member of the Tactical Opportunities Investment Committee.  Mr. Abbas has been responsible for leading the group's investments in Currencies Direct, Hipgnosis, Ki Insurance, Prima, NIBC, Rothesay Life, The Northview Group, performing mortgage pool acquisitions, FinTech platforms as well as the establishment of de novo lending platforms.
Before joining Blackstone in 2012, Mr. Abbas was a Portfolio Manager with Trafalgar Asset Managers (a European credit-focused hedge fund), where he invested and traded in European Asset-Backed and Mortgage-Backed Securities across a range of asset classes. Prior to that, he was responsible for establishing a Europe-focused mortgage loan portfolio trading and investment desk at UBS AG in London, and previously spent eight years at Citigroup in emerging markets, securitization, and asset-backed special situations roles.
Mr. Abbas received a B.A. in Economics and Government from Clark University. He currently serves as a director of Currencies Direct, NIBC, The Northview Group, Hipgnosis and Lombard International, and was formerly a director of Rothesay Life.