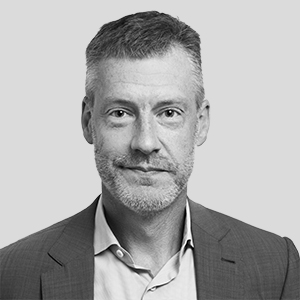 Paul Harrison is a Managing Director for Blackstone Credit's Systematic Strategies unit, where he is involved in investment strategy and the assessment of credit risk in Systematic Strategies' portfolios.
 
Prior to Blackstone's acquisition of DCI in 2020, Mr. Harrison was the Chief Investment Officer for DCI, LLC.  Prior to that Mr. Harrison was a Managing Director at BlackRock, Inc., a position he formerly held at Barclays Global Investors before its acquisition by Blackrock in 2009.  At Blackrock, he served as the Chief Investment Officer and Head of Research for the firm's systematic Global Macro team and held a variety of firm-wide leadership roles. Prior to BlackRock, Mr. Harrison ran the Capital Markets research team at the Board of Governors of the Federal Reserve System, where he helped lead the analysis and communication of market and financial conditions to the Board.
 
Mr. Harrison received a Ph.D. and M.A. from Duke University and B.A. from Swarthmore College.