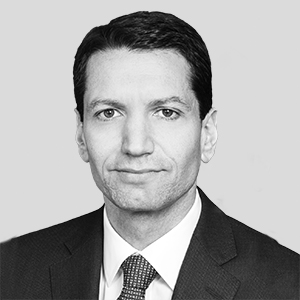 Paris Panayiotopoulos is a Senior Managing Director in the Blackstone Life Sciences group and a member of its Investment Committee, having joined Blackstone as part of its acquisition of Clarus in December of 2018.
Mr. Panayiotopoulos has over 20 years of biopharmaceutical operating and investing experience having served as Operating Partner at Clarus, as CEO and President of Ariad Pharmaceuticals (NASDAQ: ARIA), as member of the Board of Directors of The Medicines Company (NASDAQ: MDCO), as President of the US and Japan biopharmaceutical businesses of Merck KGaA (FWB: MRK), and as President of the Serono Research and Development Institute.
Mr. Panayiotopoulos is currently a founder and board member of Anthos Therapeutics and AvenCell Therapeutics, and previously served as founding Chairman of Genevant Sciences and FerGene. He is also on the Board of Advisors of the non-profit Life Science Cares.
He holds a combined BS in Chemistry and Management Studies from University College London and an MS from Cranfield Business School in the United Kingdom.