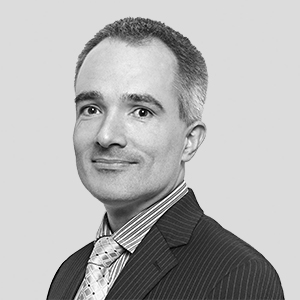 Nigel Spencer is a Managing Director of the Hedge Fund Solutions Group.
Mr. Spencer is involved in the design and development of the Hedge Fund Solutions Group's proprietary software systems, which support all aspects of the group's operations.
Before joining Blackstone in 2012, Mr. Spencer worked as a Senior Technical Consultant for Lab49, developing software for the Hedge Fund Solutions Group. Prior to joining Lab49, he worked as an independent Software Consultant for Viterra developing highly-distributed, real-time software solutions to support the company's agricultural business. Prior to Viterra, he worked as a Development Team Leader at Infor within their Australian Public Sector Solutions Group. In that role he led a development team responsible for building key infrastructure utilized in the redevelopment of their public sector solutions software.
Mr. Spencer graduated with a BSc in Computer Science from the University of South Australia.