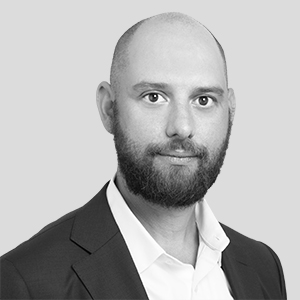 Nicholas Gopnik-Lewinski is a Managing Director for Blackstone Credit's Systematic Strategies unit where he is involved with credit research.
Prior to Blackstone's acquisition of DCI in 2020, Mr. Gopnik-Lewinski worked in strategy development, credit analytics and performance decomposition at DCI, LLC.
Mr. Gopnik-Lewinski received a M.S. in Financial Mathematics from the University of York and a B.S. in Mathematics and Philosophy from McGill University.