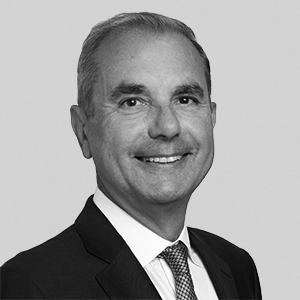 Nicholas Galakatos is the Global Head of Life Sciences and is the Chairman of its Investment Committee, having joined Blackstone as part of its acquisition of Clarus in December 2018.
 
Prior to joining Blackstone, Dr. Galakatos was a co-Founder and Managing Director of Clarus since the firm's inception in 2005. Dr. Galakatos has over 30 years of industry and investment experience in the healthcare sector and has led investments in biotechnology, pharmaceutical company partnerships, and diagnostics, from startups to commercial-stage companies. Before Clarus, Dr. Galakatos was a General Partner at MPM Capital, a healthcare venture capital firm. From 1997 to 2000 he was Vice President of New Business at Millennium Pharmaceuticals (presently Takeda) and a member of the Management Team. He is a founder of Millennium Predictive Medicine and TransForm Pharmaceuticals, where he was the Chairman and founding CEO. Dr. Galakatos is the Chairman of Anthos Therapeutics and a member of the Board of Directors of Talaris, Inc (NASDAQ:  TALS) and BioMed Realty. He is a member of the Director's Council of the Koch Institute at MIT and a member of the Board of Trustees at Reed College. 
Dr. Galakatos earned his PhD in Organic Chemistry from MIT and performed his post-doctoral studies at Harvard Medical School. He earned his undergraduate degree at Reed College.