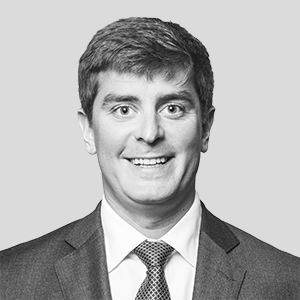 Mike Wiebolt is the Global Head of Securities in the Structured Finance Group. In this role, he focuses on investments in real estate-related and asset-backed securities.
Before joining Blackstone, he worked at Goldman, Sachs & Co where he was most recently responsible for trading high yield CMBS and CRE CDOs.
Mr. Wiebolt holds a BA in History from Carleton College, where he graduated magna cum laude and was elected to Phi Beta Kappa. Mr. Wiebolt also received a Master's in Business Administration from the Columbia Graduate School of Business.
Mr. Wiebolt serves on the Board of Trustees at Carleton College and the Associates Council of Prep for Prep.