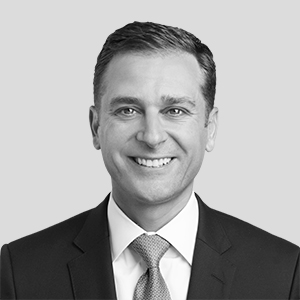 Matt Bucci is a Managing Director and Chief Operating Officer for Corporate Affairs, supporting Public Affairs, Marketing and ESG functions across Blackstone.
Before joining Blackstone, Mr. Bucci served as Senior Counselor to U.S. Department of Commerce Secretary Gina Raimondo, whom he also held a leadership role with during her tenure as Governor of Rhode Island. Previously, he was Vice President for Strategic Growth at AECOM, a global Fortune 200 infrastructure firm. Mr. Bucci also worked on Capitol Hill as a top aide to United States Senator Jack Reed. In addition, he has led United States Senate, congressional and gubernatorial campaigns across the country.
Mr. Bucci graduated from Quinnipiac University.