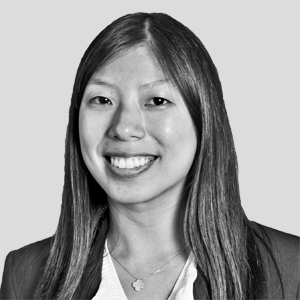 Kuohsin Chen is a Managing Director in the Private Equity Institutional Client Solutions Group. Ms. Chen is involved in raising capital for Blackstone's private investment funds and maintaining relationships with the Firm's Limited Partners.
Since joining Blackstone in 2012, Ms. Chen has performed various roles across the firm, most recently within the Insurance Solutions group, where she was involved in the development, distribution and portfolio management of alternative solutions for insurance companies and prior to that she executed M&A and strategic initiatives within the asset management industry on behalf of Blackstone. Before joining Blackstone, Ms. Chen was an investment banker at UBS Investment Bank.
Ms. Chen received a BS in Economics from The Wharton School, University of Pennsylvania and an MBA from the MIT Sloan School of Management. She currently serves on the Associates Council of Prep for Prep, a New York City based education non-profit.