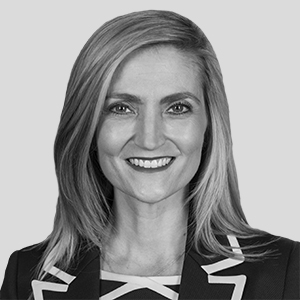 Kristan Nevins is a Managing Director of Government Relations. Ms. Nevins helps navigate political, legislative, and regulatory risks for Blackstone and its portfolio companies, overseeing policy initiatives at all levels of government.
Prior to joining Blackstone, Ms. Nevins served in a variety of senior staff positions at the White House and on Capitol Hill, and most recently she was the White House Cabinet Secretary. Prior to joining the White House, she was a Chief of Staff on Capitol Hill and Chief of Staff to the Second Lady in the Office of the Vice President. Before returning to public service in the Office of the Vice President, she was at SBD Advisors where she was Director of Strategy. Her national security credentials hail from the Central Intelligence Agency, where she worked on Middle East and North Africa transnational issues, including counter proliferation, counterterrorism and cyber operations.
Ms. Nevins holds a Bachelor of Business Administration from Texas A&M University and a Masters in Business Administration from The University of North Carolina, Kenan-Flagler Business School.