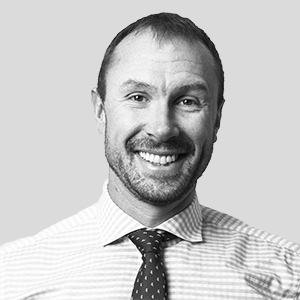 John Stecher is the Chief Technology Officer of Blackstone. Mr. Stecher is responsible for all aspects of technology across Blackstone and advises the firm's investment teams as well as acts as a resource to portfolio companies on technology-related matters.
Before joining Blackstone, Mr. Stecher was a Managing Director, the Chief Technology Officer and the Chief Innovation Officer at Barclays, based in New York, and he was also a member of the Barclays Technology Management Committee. Prior to joining Barclays in August 2017, Mr. Stecher worked for Goldman Sachs where he held a variety of senior management and engineering roles across the firm's capital markets and technology divisions, and most recently built their Marcus-branded consumer finance division. Mr. Stecher has had an extensive career in technology and engineering across industry sectors. Mr. Stecher was appointed as an IBM Master Inventor and led application development, architecture and strategy for IBM's WebSphere product line in the Software Group, and he delivered/created over 45 patents across several diverse problem spaces.
Mr. Stecher holds a BS in Computer Science from the University of Wisconsin – Madison and a MS in Computer Science from the University of Minnesota.