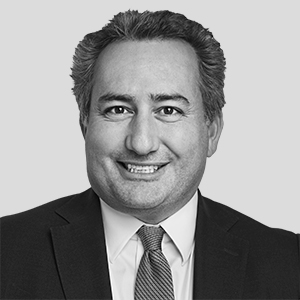 Joe Carapiet is a Managing Director of Government Relations. He helps navigate regulatory and legislative matters for the firm and its portfolio companies.
Before joining Blackstone, Mr. Carapiet was special advisor to the Federal Reserve's Vice Chairman for Supervision. He previously served as chief counsel for the U.S. Senate Committee on Banking, Housing, and Urban Affairs.  He was a senior counsel for the U.S. House Committee on Financial Services and an attorney at the Federal Reserve. He previously practiced corporate law at Cravath, Swaine & Moore and Sullivan & Cromwell and was a law clerk on the U.S. Court of Appeals for the Eighth Circuit.
Mr. Carapiet holds a J.D. from the University of Pennsylvania Law School and a B.A. from Boston College.