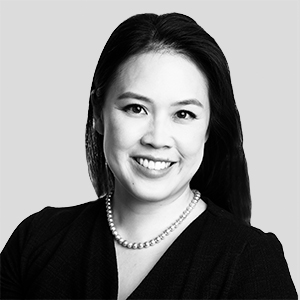 Janice Lin is a Managing Director, Head of Canada in the Real Estate Group.
Before joining Blackstone, Ms. Lin was the Chief Investment Officer for Revera, Inc., a global owner of differentiated retirement living operators with residences throughout Canada, the U.S. and U.K. Prior to Revera, Ms. Lin held senior investment roles with Canada Pension Plan Investment Board's Real Estate and Private Equity groups.
Ms. Lin received an MBA from Harvard Business School and Bachelor of Science in Economics from the Wharton School, University of Pennsylvania, graduating Cum Laude. Ms. Lin is on the board of HLMS Developments, the development arm for Houselink & Mainstay Community Housing, Toronto's largest non-profit supportive housing provider.