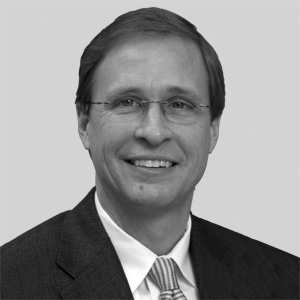 Greg Beutler is an Operating Partner in the Portfolio Operations Group based in New York. Since joining Blackstone in 2005, Mr. Beutler has been involved in portfolio management focused on supply chain and global cross-portfolio procurement as well as portfolio monitoring.
Before joining Blackstone, Mr. Beutler worked at General Electric, most recently as General Manager of the Electronic Products business in GE Energy. Prior to that he had several other GE assignments including European Supply Chain Director at GE Power Controls, General Manager of Global Sourcing at GE Lighting, as well as roles in GE Corporate, GE Plastics, GE Silicones and GE Power Systems divisions. In addition Mr. Beutler worked at Webvan, Inc. as Vice President of Merchandising and Symmetrix, Inc., a management consulting firm, as Vice President of the Industrial Sector Practice.
Mr. Beutler received a Bachelor of Science, magna cum laude, in Chemical Engineering from Rensselaer Polytechnic Institute, a Master of Engineering, cum laude, in Chemical Engineering from Cornell University, and a MBA, with distinction, from Harvard University.