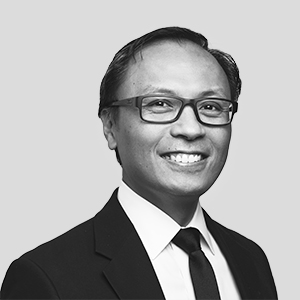 Getty Atienza is a Managing Director and the Global Head of Product Management for Blackstone Alternative Asset Management (BAAM).
Prior to joining Blackstone, Mr. Atienza was Group Vice President of Global Sales Strategy and Operations at Gartner, where he was also Chair of the company's firmwide Analytics Leadership Committee. Previously, Mr. Atienza was at Bridgewater Associates for 10 years, where he led the company's investment analytics team in the Client Service and Marketing department. Mr. Atienza also previously worked at the International Finance Corporation in their structured private investments business, at Goldman Sachs in the Investment Banking Division, and at Bain & Company in their strategy consulting practice.
Mr. Atienza received his Bachelor of Science degree in Management Engineering and his Bachelor of Arts degree in Economics-Honors from Ateneo de Manila University, where he graduated Valedictorian and Magna Cum Laude. Mr. Atienza earned his MBA from Harvard Business School.