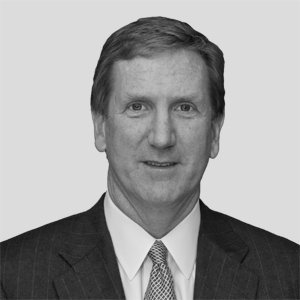 Doyle Queally is a Senior Managing Director in the Institutional Client Solutions group covering Private Equity related strategies in the United States. Prior to joining PE-ICS, Mr. Queally spent 13 years in Blackstone Credit, where he was involved with the marketing of the firms public and private investment products with a geographic focus of the Midwest and West Coast of the United States, including many of the Strategic relationships.
Before joining Blackstone Credit, Mr. Queally was a Senior Vice President of Institutional Sales and Relationship Management for ING Investment Management. Prior to ING, he was a Senior Managing Director at Bear Stearns Inc, where he worked for over twenty years and he was a structured mortgage product specialist with extensive experience covering banks, money managers and hedge funds. In addition, he spent three years at the International Management Group (The Mark McCormack Organization) in Cleveland, Ohio, where he helped develop the team sports division. He started his career at IBM in New York City, specializing in banking.
Mr. Queally received a BA in economics from Denison University in Granville, Ohio. He also holds series 24, 7 and 63 licenses with FINRA.