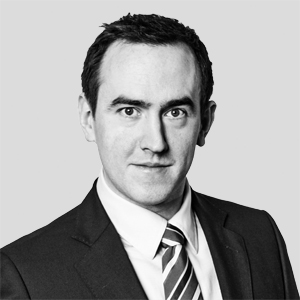 Mr. Cunningham is a Managing Director and a Portfolio Manager of the European CLOs in Blackstone Credit's Liquid Credit Strategies ("LCS") unit. Mr. Cunningham is responsible for the origination of European CLOs with a focus on CLO structuring and also for overseeing LCS's European capital markets activities. He also sits on LCS's European Syndicated Credit Investment Committee and CLO Origination Committee.
Mr. Cunningham joined Blackstone Credit, then GSO Capital Partners, during their acquisition of Harbourmaster Capital Management Limited in 2012. Prior to that, Mr. Cunningham was a Director at Harbourmaster Capital where he was part of the portfolio management group supporting the Portfolio Managers for the CLOs under management at Harbourmaster Capital, and was also involved in capital formation and investor relations.  Prior to joining Harbourmaster Capital in 2007, Mr. Cunningham worked as a credit analyst in WGZ Bank focusing on structured finance transactions.
Mr. Cunningham received a BE in Electronic Engineering from University College Dublin and his MSc in Financial & Industrial Mathematics from Dublin City University.  Mr. Cunningham is also a CFA Charterholder and a CAIA Charterholder.