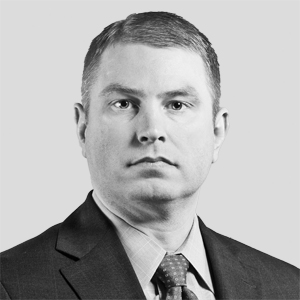 Daniel McMullen is a Senior Managing Director and Head of Portfolio Management for Liquid Credit Strategies ("LCS"). He is Senior Portfolio Manager of the multi-strategy separately managed accounts, commingled funds, and exchanged traded funds in Blackstone Credit's LCS unit.  He is also a member of Blackstone Credit's LCS Management Committee and sits on the following investment committees: U.S. Non-Investment Grade Credit, Global Structured Credit, Public and Private High Grade Credit, Blackstone Treasury Liquid Assets and Asset Allocation/Liquid Markets Forum.
Prior to joining Blackstone in 2002, Mr. McMullen worked at CIBC World Markets, most recently as a Director and Senior Investment Analyst for the structured investment vehicles managed by Trimaran Advisors, L. L. C. Prior to that, Mr. McMullen was a Director in the Investment Banking Group at CIBC, specializing in the aerospace and defense industries.  Before joining CIBC in 1996, Mr. McMullen was employed at The Chase Manhattan Bank where he worked in the Corporate Finance Healthcare Group.
Mr. McMullen received a B.A. from the University of Rochester, where he graduated cum laude, and is a CFA Charterholder.