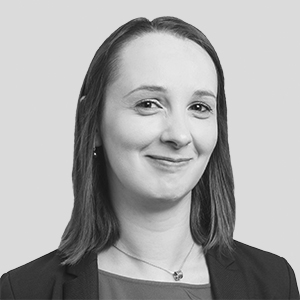 Claire Gerault is a Managing Director in the European Finance team and the Conducting Officer for BEFM Valuation and Finance. Ms. Gerault focuses on the oversight of the valuation of the Funds managed by BEFM (a variety of asset classes including, amongst others, private equity, real estate, credit, infrastructure, fund of funds), as well as the finance and tax matters in relation to Blackstone Luxembourg corporate entities.
Before joining Blackstone in 2017, she was the Finance Director and Head of Office of BX Fund Services Luxembourg, a Blackstone company delivering value-add services to Blackstone Private Equity and Tactical Opportunities and its partners, where she worked on a variety of private equity transactions in Luxembourg. Prior to that, she worked in a variety of audit roles in France and Luxembourg, and spent 7 years at Deloitte, Luxembourg, most recently as a Senior Manager within the Private Equity and Real Estate Division.
Ms. Gerault holds a Masters in Management, Corporate Finance, from the SKEMA Business School, Sophia Antipolis (France) and the Accounting & Auditing Certificate (Reviseur d'Entreprise) from the University of Luxembourg.