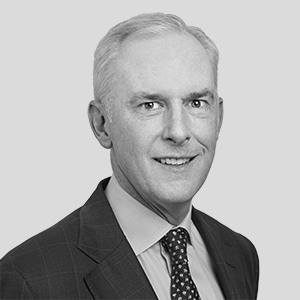 Chris Sullivan is a Senior Managing Director and the Head of Financial Sponsor and Advisor Coverage at Blackstone Credit. He focuses on developing and deepening our overall relationships with private equity firms and M&A advisory firms, as well as originating and executing credit investments across a diverse range of industries for the various funds at Blackstone Credit.
Prior to joining Blackstone Credit in 2021, Mr. Sullivan spent over 20 years at Barclays/Lehman Brothers, most recently as the Global Head of Financial Sponsor Coverage and a member of the Investment Banking Operating Committee. He led the business responsible for all the firm's activities with private equity clients, including the origination, structuring and execution of transactions across leveraged finance, M&A and equity.
Mr. Sullivan graduated with a B.A. in Economics & Accounting from the College of the Holy Cross, and earned his MBA from the Wharton School of Business at the University of Pennsylvania.