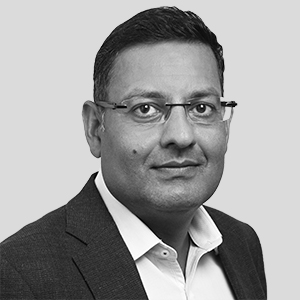 Ashish Chhaparwal is a Managing Director of Blackstone Credit's Systematic Strategies unit.  Mr. Chhaparwal is the Head of Strategy Implementation and is involved in model management, portfolio construction, and alpha research on systematic credit strategies.
Prior to Blackstone's acquisition of DCI in 2020, Mr. Chhaparwal was Head of Strategy Implementation at DCI, LLC. Before joining DCI, Mr. Chhaparwal was a portfolio co-manager and researcher for global equity long-short strategies at Incapture Investments. Prior to that he was Senior Researcher at Charles Schwab Investment Management (CSIM) focusing on Schwab Active Equity Funds. Prior to CSIM, he was at BlackRock (previously Barclays Global Investors), where he began his career in the Scientific Active Equity group (SAE).
Mr. Chhaparwal is a CFA charter holder and received a B.Tech in Civil Engineering from Indian Institute of Technology Delhi (IITD).