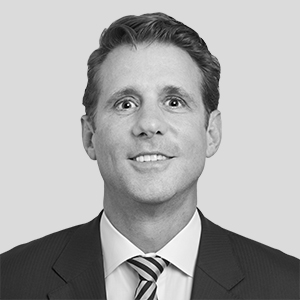 Anson H. Beard is a Managing Director of Blackstone, where he focuses on portfolio management for BAAM's customized and commingled hedge fund portfolios and serves as a product specialist for the Horizon platform within the Hedge Fund Solutions Group (BAAM).
Prior to joining Blackstone in 2021, Mr. Beard served as President of Cary Street Partners Financial LLC, a wealth and asset management firm. Prior to Cary Street, Mr. Beard was the President of Vollero Beach Capital Partners LLC, a fundamental long/short equity hedge fund in New York. Prior to Vollero Beach, Mr. Beard served in a variety of portfolio management and equity research roles, including at BlackRock, Tiger Management LLC and Donaldson, Lufkin & Jenrette, where he began his career.
Mr. Beard received an MBA from Columbia Business School and a BA in History from the University of Virginia.
Mr. Beard serves as a Trustee for Prep for Prep in New York and is a member of the Investment Committee for Middlesex School in Concord, MA.