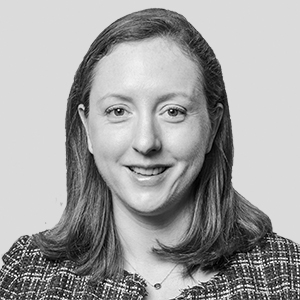 Anna Guerin is a Managing Director in the Blackstone Legal and Compliance Group and is the Chief Compliance Officer of Blackstone's Private Wealth Solutions business. Her previous roles at Blackstone included covering the Insurance Solutions, Strategic Partners and Treasury Solutions businesses from a compliance perspective.
Before joining Blackstone in 2015, Ms. Guerin was the Compliance Officer for New Mountain Capital's private equity funds. From 2004 to 2013, Ms. Guerin worked at Advent International Corporation in Boston, where she held a number of different Compliance roles. Ms. Guerin began her career working in Compliance at Sovereign Bank.
Ms. Guerin received a BA in Psychology from Hamilton College and an MBA from Boston University.