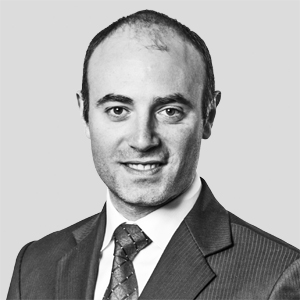 Andrea Pitotti is a Managing Director and European credit research analyst involved in the ongoing analysis and evaluation of primary and secondary fixed income investments.
Mr. Pitotti joined Blackstone Credit, then known as GSO Capital Partners, during GSO's acquisition of Harbourmaster Capital Management Limited in 2012.  Prior to that, Mr. Pitotti worked at Harbourmaster where he was responsible for several LBO transactions as well as led negotiations with lending groups, sponsors and banks on material waiver / amendments to credit agreements. Prior to joining Harbourmaster in 2007, Mr. Pitotti worked as a fund accountant at Fidelity Investment, where he was in charge of monitoring trading activities on the $10bn Fidelity Institutional Fund, as well as executing analytical review of each client's portfolio.  Prior to moving to Fidelity, Mr. Pitotti worked at JP Morgan in Italy where he collaborated with MDs to build and maintain relationships with Italian government agencies.  Prior to joining JP Morgan, Mr. Pitotti worked as credit analyst in Banca Popolare di Milano, where he was responsible for first stage credit risk assessment. 
Mr. Pitotti received a Business Administration with full marks and a Master's degree in Economics from the University of Roma Tre.