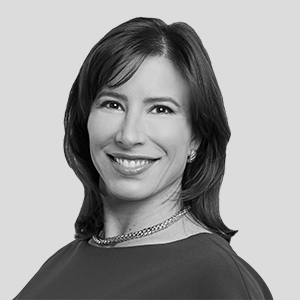 Andrea Drasites is a Senior Managing Director in the Real Estate Group at Blackstone. She is involved in the asset management and oversight of Blackstone's retail, gaming, digital infrastructure, and tradeshow investments in the US including ShopCore, Edens, QTS, Phoenix Towers and International Market Centers.
Prior to joining Blackstone, Ms. Drasites was responsible for asset management, acquisitions, and dispositions at Equity One, Inc., She began her real estate career at Woolbright Development.
Ms. Drasites received a BA in International Business from Rollins College and an MBA from the University of Florida with honors. Ms. Drasites is active in the Blackstone Diversity & Inclusion and Task Force and is a member of the University of Florida's Real Estate Advisory Board, as well as the International Council of Shopping Centers Board of Trustees and Executive Board. She is on the Founding Member on the Board of Core Giving.