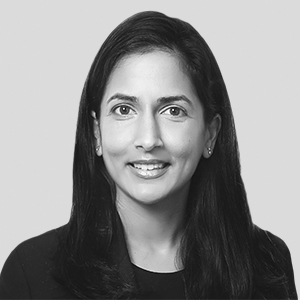 Ambika Goel is a Managing Director in the Real Estate Group and is based in Singapore. Ms. Goel is involved in Blackstone Real Estate's capital raising, investor relations and business development across Asia.
Before joining Blackstone in 2020, Ms. Goel spent nine years at GLP focusing on fund management, investor relations and capital markets. Prior to that, she was a Portfolio Manager and Co-Founder of Land & Buildings – a real estate hedge fund based in Greenwich, CT. Ms. Goel began her career in New York at Citigroup Investment Research and was ranked #1 Retail REIT Analyst by the Greenwich Survey in 2007.
Ms. Goel received a BS in Economics with a double concentration in Finance and Accounting from The Wharton School of the University of Pennsylvania and is a CFA Charterholder.