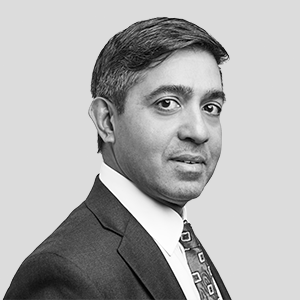 Alok Reejhsinghani is a Managing Director and trader for BAAM's special situations investing business ("BSOF").
Mr. Reejhsinghani has been a trader for over 25 years and was previously at Third Point, an event-driven activist fund where he spent 16 years as the head of trading and a founding member of the risk committee. Mr. Reejhsinghani was also a co-founder at Vitalium Capital Partners, a healthcare-focused equity long-short fund. He has prior experience at Jemmco Capital, Piper Jaffray, and JP Morgan.
Mr. Reejhsinghani received an MBA from New York University, a master's degree from University of Florida in Computer Engineering, and an undergraduate degree from Cornell University in Electrical Engineering.