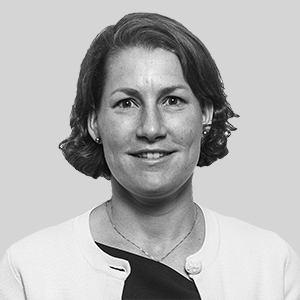 Allie Sweeney is a Senior Managing Director and Global Head of Portfolio Management for the Blackstone Real Estate group. Ms. Sweeney is involved in overseeing key initiatives and integrating information flows across Blackstone's global real estate portfolio. Prior to her current role, Ms. Sweeney spent four years in the Institutional Client Solutions Group focused on capital raising efforts for Blackstone's private real estate funds.
Before joining Blackstone in 2013, Ms. Sweeney worked at Dune Real Estate Partners, where she was a Vice President for Investor Relations. Ms. Sweeney began her career in 1999 at Goldman Sachs in the Real Estate Principal Investment Area, where she focused on investments.
Ms. Sweeney received a Bachelor of Commerce (First Class Honours) from Queen's University.