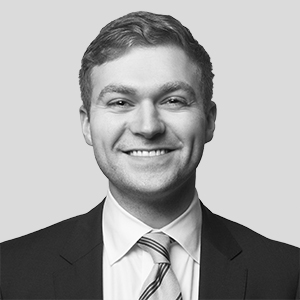 Alex Katz is a Managing Director of Government Relations. Mr. Katz helps navigate political, legislative, and regulatory issues for Blackstone and its portfolio companies, overseeing strategic initiatives at all levels of government.
Prior to joining Blackstone, Mr. Katz was a senior aide to U.S. Senate Democratic Leader Charles E. Schumer. In the Senate, Mr. Katz served as Director of Intergovernmental Affairs and Special Assistant to the Senator before helping to run Mr. Schumer's successful re-election campaign in 2016. During the 2018 midterm elections Mr. Katz was named Senior Advisor to the Senate Majority PAC, the principal super PAC aimed at electing Democrats to the upper chamber. Prior to his time in the Senate, Mr. Katz worked for New York City Mayor Michael R. Bloomberg as an advisor in the Office of Policy and Strategic Planning. He also worked in Chicago City Hall under Mayor Rahm Emanuel. From 2019-2020, Mr. Katz served as a member of the Biden for President National Finance Committee.
Mr. Katz holds a Bachelor of Science from Northwestern University.