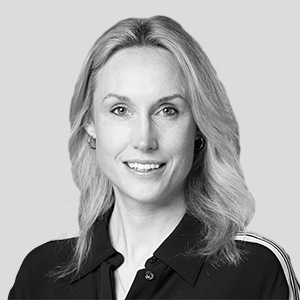 Aisling Doherty is a Managing Director and Portfolio Manager in Blackstone's Liquid Credit Strategies ("LSC") group.
Ms. Doherty is responsible for engaging asset owners across the credit opportunity set, with a focus on delivering optimal credit solutions to meet their needs. Before joining Blackstone, Ms. Doherty was a Partner and Senior Fixed Income Portfolio Manager for Mercer Global Investments where she oversaw $40bn of delegated fixed income assets on behalf of investors.
Ms. Doherty received an Honors BSc in Financial and Actuarial Mathematics and completed Postgraduate studies in Actuarial Applications at Dublin City University, Ireland. Ms. Doherty is a Fellow of the Institute and Faculty of Actuaries UK, and a Fellow of the Society of Actuaries in Ireland.