Portfolio Insights
Supporting Cambridge's Life Sciences Ecosystem: Q&A with James Seppala and Tim Schoen
James Seppala and Tim Schoen discuss BioMed Realty's footprint in the UK and the opportunity in the life sciences real estate market in the years ahead.
---
Fueled by rapid innovation and rising demand, the global life sciences industry has seen significant growth over the last decade. At Blackstone, life sciences have become one of our highest-conviction investment themes across our businesses. In addition to investing in companies in this space, such as Precision Medicine Group, and directly in treatments and technologies, we also back life sciences real estate companies like BioMed Realty, a leading private provider of real estate solutions to the life sciences and technology industries in the US and in Cambridge, UK. We sat down with James Seppala, Blackstone's Head of Real Estate in Europe, and Tim Schoen, BioMed's CEO, to discuss the company's portfolio in the UK today and why they're excited about the market going forward.
Describe the current state of the life sciences industry in the UK and globally. What sets the UK market apart?
James Seppala: Life sciences is experiencing a boom globally, but there are a number of trends coalescing right now that benefit the UK market specifically. Firstly, the UK government is investing significantly into R&D – the second- highest level of investment globally after the United States. Private capital is also increasingly flowing into the space, especially in areas near major research institutions. Up to three-quarters of private funding is going to companies in or near the "Golden Triangle" of top universities in London, Oxford and Cambridge. The quality of these institutions also makes the region – and the UK more broadly – a destination for top talent across the world.
Why is life sciences real estate such a high-conviction area for Blackstone, specifically in the UK?
JS: In recent years, we've seen that demographic changes and rapid technological advancements have both increased demand for medical innovation and accelerated the pace at which it occurs. As a result, we're seeing compelling investment opportunities in this space. Across Blackstone, we're taking a "building to beaker to bedside" approach. What that means is we're investing in the real estate where research occurs, in promising treatments and technology, and in logistics solutions that help these products reach patients.
In addition to these broader trends, life sciences office space has also proven to be resilient to COVID-related headwinds. The work that happens in these buildings can't be done remotely, so we've seen high occupancy and outsized demand in the last two years even as traditional office has faced some challenges in certain markets. Lastly, Blackstone has long been a firm believer and large investor in the UK.
What does BioMed's footprint in the UK look like today?
Tim Schoen: BioMed entered the Cambridge, UK market in 2012, and since then we've become a leading private owner and operator of life sciences office space, with a portfolio of nearly one million square feet in the city. Across our two major campuses in the region – BioMed@Babraham located on the Babraham Research Campus, and Granta Park – we support over 30 life sciences companies, ranging from start-ups to established players such as AstraZeneca and Pfizer. This represents a formidable cluster of collaboration and innovation that employs more than 3,500 people.
We recently announced plans to double the size of our UK portfolio through the acquisition of Cambridge International Technology Park and an expansion of our current presence at Granta Park. The planned developments have the potential to create thousands of jobs and accelerate the pace of innovation in this area. We're incredibly excited to be deepening our commitment to the Cambridge market as it continues growing into one of the world's most dynamic environments for life sciences R&D.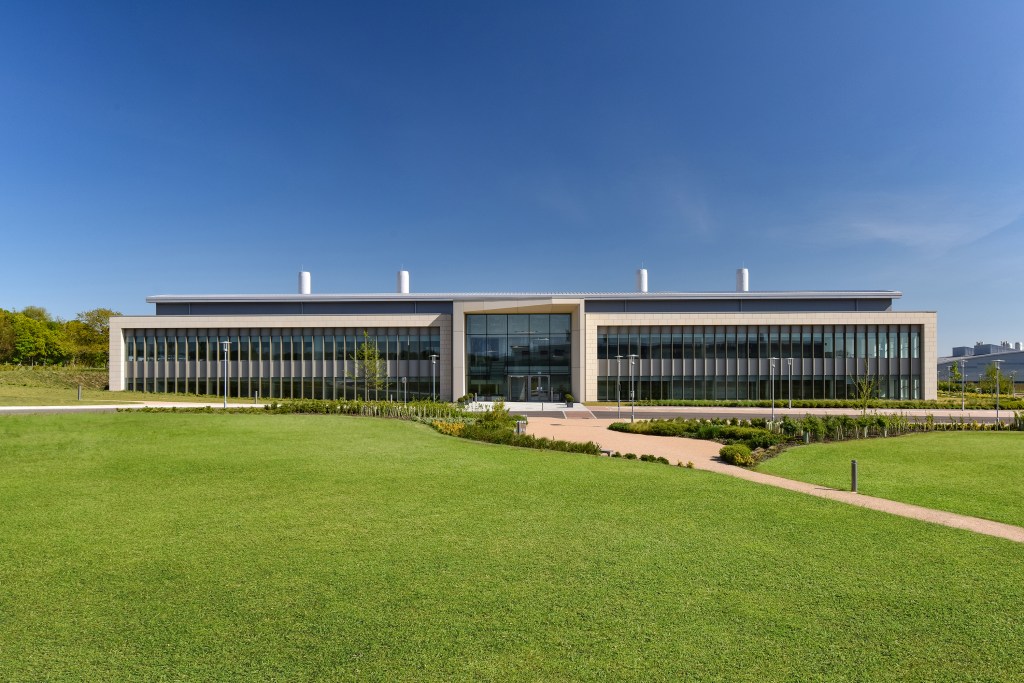 Could you share some examples of the types of tenants that BioMed leases to in the UK? What competitive advantage do the sites at Babraham and Granta Park offer?
TS: We typically think of our tenants as falling into one of three categories — start-up, scale-up, and established. We've focused on ensuring that our facilities cater to the specific needs of each.
Our properties' proximity to Cambridge University – a global home for scientific innovation dating back centuries – makes us a logical home base for biotech and biopharma startups. Babraham Research Campus is a hub for these types of ventures. Its colocation of more than 60 bioscience companies with the Babraham Institute, a leading life sciences research institution, means that world class research and business can come together to promote innovation and strengthen the ties between academia and the commercial world.
Companies' office space needs to evolve as they secure funding and grow. They're looking for state-of-the-art sustainable labs and offices that can house existing employees and attract new ones. But this is also a time when tenants want to focus on their research, not real estate decisions. We're able to offer companies in this "scale-up" phase a location that keeps them at the center of a vibrant ecosystem, in a purpose-built building that is equipped to accommodate their growth. We like to say that innovation happens in proximity, not in isolation. Our sizable portfolio allows tenants to grow their business and transition quickly and easily between properties as their company expands, even into new markets.
Granta Park is one of the most recognized areas for academic and scientific excellence. Its tenants include many of the world's leading companies and pharmaceutical firms such as Gilead, AstraZeneca, Pfizer and Illumina. Proximity to these companies is a big draw for younger companies leasing space there – especially those that have established themselves enough to consider exit options, either through an IPO or sale to a larger firm.
How has BioMed sought to advance sustainability across its portfolio? Why is this a priority, at BioMed and Blackstone more generally?
JS: Reducing energy consumption has been a key priority for us for over a decade. When we help our portfolio companies and properties use less energy, we can reduce their costs while also making them more sustainable and resilient for the long-term. BioMed is a true leader in its industry when it comes to sustainability, and the certifications their properties have received speak to that fact.
TS: We've very proud to develop, own and operate high-quality buildings that put sustainability at the forefront. The Portway Building at Granta Park is the UK's first life sciences property to target a WELL certification and has earned top scores on several of the world's leading sustainability assessments, including a WiredScore of GOLD and a BREEAM rating of EXCELLENT. Our planned development at the park, One Granta, is also expected to receive market-leading ratings.
How do you see the UK life sciences industry evolving in the coming years, and how is BioMed positioned to capture that growth?
TS: While the UK life sciences industry is growing rapidly, it's taking time for this to fully translate into increased demand for life sciences space. I think there's still a lot of room to run in this market.
The life sciences sector is dependent on specialized, capital-intensive lab infrastructure situated in "clusters" where research institutions, start-ups and venture capital come together. BioMed specializes in providing facilities that contain the mission-critical infrastructure needed by these groups, helping them expedite and advance their research. Our BioMed@Babraham campus is already an integral part of the early-stage life-sciences ecosystem in Cambridge, and our planned expansion at Granta Park, where tenants tend to be more mature, can provide a "runway of growth" for promising young companies that push innovation forward.
At BioMed, we're confident that the life sciences sector will continue to be a major driver of economic growth for the U.S. and UK. This is a win not just for our company, but for everyone who will benefit from the medical innovations that are being developed across our properties.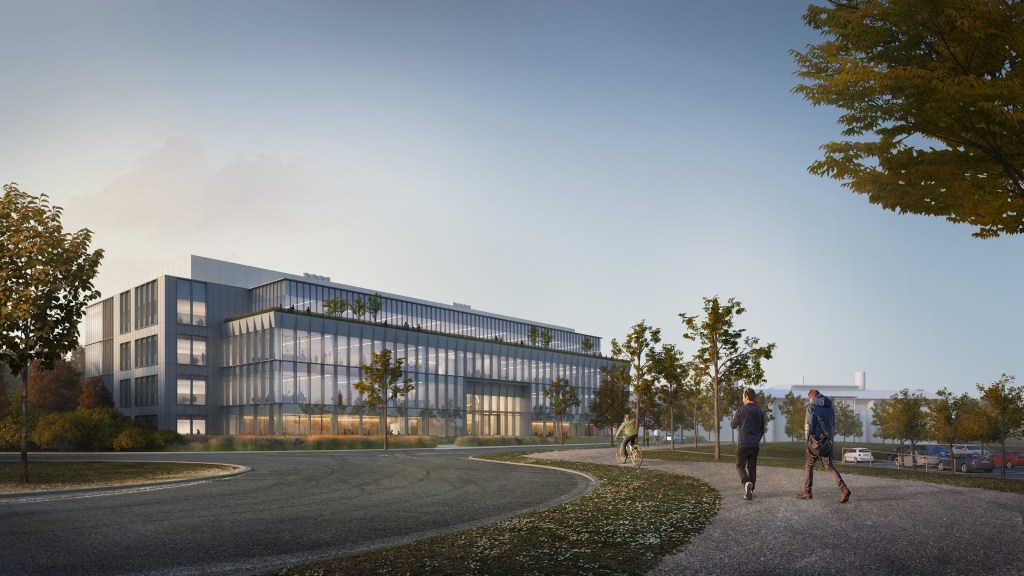 ---
James Seppala is the Head of Real Estate Europe, based in London. Since joining Blackstone in 2011, Mr. Seppala has been involved in a number of Blackstone's investments across Europe, including Logicor, OfficeFirst, Sponda, and Mileway.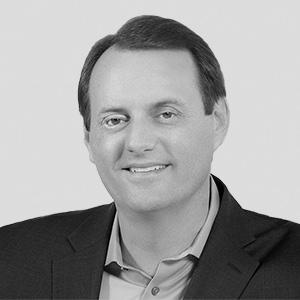 Tim Schoen has served as BioMed's President and CEO since 2016, and has served as CEO since 2021. He currently serves on the Board of Trustees for the Salk Institute in San Diego and is also the chair of Salk's Conquering Cancer Initiative Advisory Committee.