Market Views
Blackstone Leaders on AI
Blackstone leaders explain how we are harnessing AI to invest with conviction and build stronger businesses.
---
Recent research estimates that generative artificial intelligence could add as much as $4.4 trillion in annual value to the global economy.1 At Blackstone, we see AI as the megatrend of megatrends – a technology that will transform the ways we live and work. We asked Blackstone leaders to share how they're using AI to unlock value for our clients, our companies and our people.
---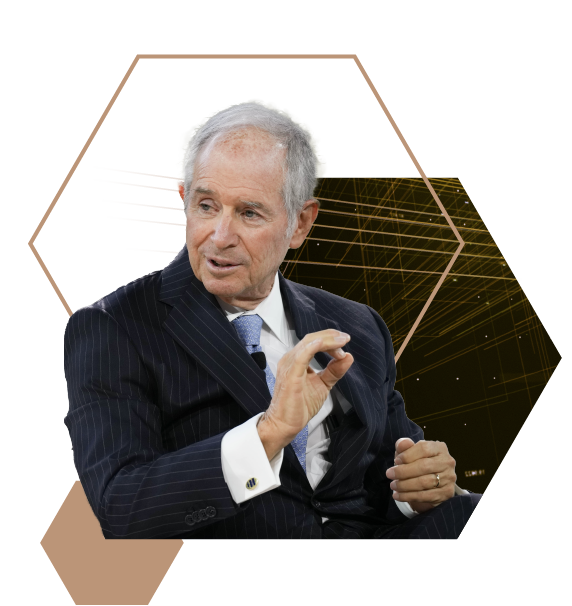 Stephen A. Schwarzman
Chairman, CEO, and Co-Founder
How are you thinking about the impacts of AI on the economy and society writ large?
AI will reshape the world in ways we still can't imagine, much as the printing press and the Internet did. I've spent my career looking at companies and industries to determine which are poised for growth and which are on the decline. The timeliness and effectiveness of AI implementation will be a major factor in determining the next winners and losers. More broadly, AI has the potential to do tremendous good in society, but it is not without risks. If we want to realize AI's full upside, we need to advance the ethical considerations in tandem with the technology.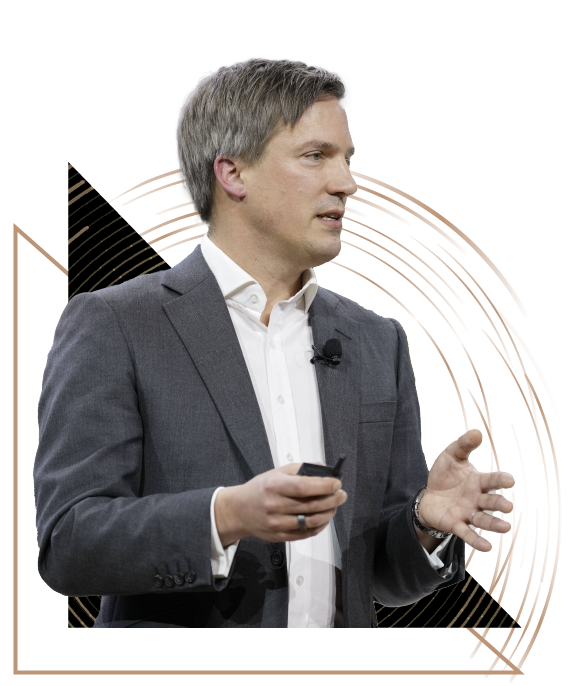 Martin Brand
Head of North America Private Equity and Global Co-Head of Technology Investing
What do you look for when investing in AI-enabled businesses? Where do you see opportunities?
We expect AI to impact every industry – but there are a few key areas where we see particular opportunity. The entire computer and data center ecosystem, including its suppliers, is a major theme for us. Another theme is the increasing value of proprietary data, especially long time series. We look for companies that can use AI to materially improve their processes, such as customer interaction, software development or content creation. We strive to invest in companies that have a strong enough competitive position to retain the benefit of any AI-enabled gains. On the flip side, we try to avoid sectors that are either directly disrupted or where their customers may be disrupted.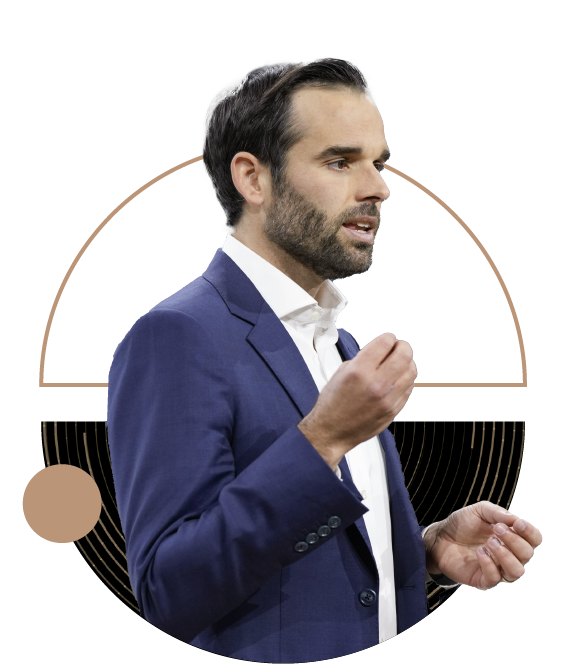 Matt Katz
Global Head of Data Science
With all the focus on AI by almost every investor out there, what are Blackstone's differentiators?
Recent developments in AI are pushing many firms to scramble to assemble resources and create a strategy, but Blackstone has been investing in the capabilities needed to capture this opportunity since 2015. Today, our team of 50-plus data scientists works with Blackstone deal teams around the world to make better investment decisions. We also partner with our portfolio company CEOs to build more valuable businesses; our years of experience have allowed us to develop proprietary models and IP to help companies rapidly deploy high-impact AI solutions. Sitting at the center of "the Blackstone economy," we are able to attract better talent and leverage more proprietary data – this is the power of the Blackstone model and scale.
Jennifer Morgan
Global Head of Portfolio Operations
With such a large and broad portfolio, how do you prioritize and operationalize the impact of AI on your companies – at scale and with speed? Can you give examples of early wins that have demonstrated measurable and accretive value?
Our operating team works closely with our companies to identify AI-related value creation opportunities – including clear wins like revenue growth. At Renaissance Learning, which creates assessment, reading and math solutions for K-12 students, the AI model we designed to improve lead generation has doubled the average order value across a pilot set of prospects, which at scale we anticipate will grow new orders by 10% to 20%. At mobile app marketing platform Liftoff, we used AI to improve their pricing and bidding strategy. Following implementation, Liftoff experienced a 10% increase in revenue. At Signature Aviation, an aviation service company, we used AI to more accurately forecast incoming planes to ensure proper staffing. This resulted in a higher Net Promoter Score – a key indication of customer satisfaction – as well as improved efficiency.
John Stecher
Chief Technology Officer
How is Blackstone using AI internally? What tools are we equipping our professionals with?
We've been leveraging AI over the past several years to help make our employees, processes and operations more efficient. We're using – and have been investing in – predictive AI-based solutions, including Vectra, which reduced the number of cyber threat investigations by 90%, and 73 Strings, which helps centralize portfolio monitoring and valuations. Our teams are building in-house AI solutions designed to strengthen our investment processes, compare lease and property data and benchmark our performance against industry peers. We're also starting to introduce external, generative AI-powered solutions such as helpdesk chatbots, coding tools and Microsoft 365 Copilot to drive productivity. Blackstone has grown tremendously in recent years, and we anticipate that AI-powered tools will only accelerate that growth.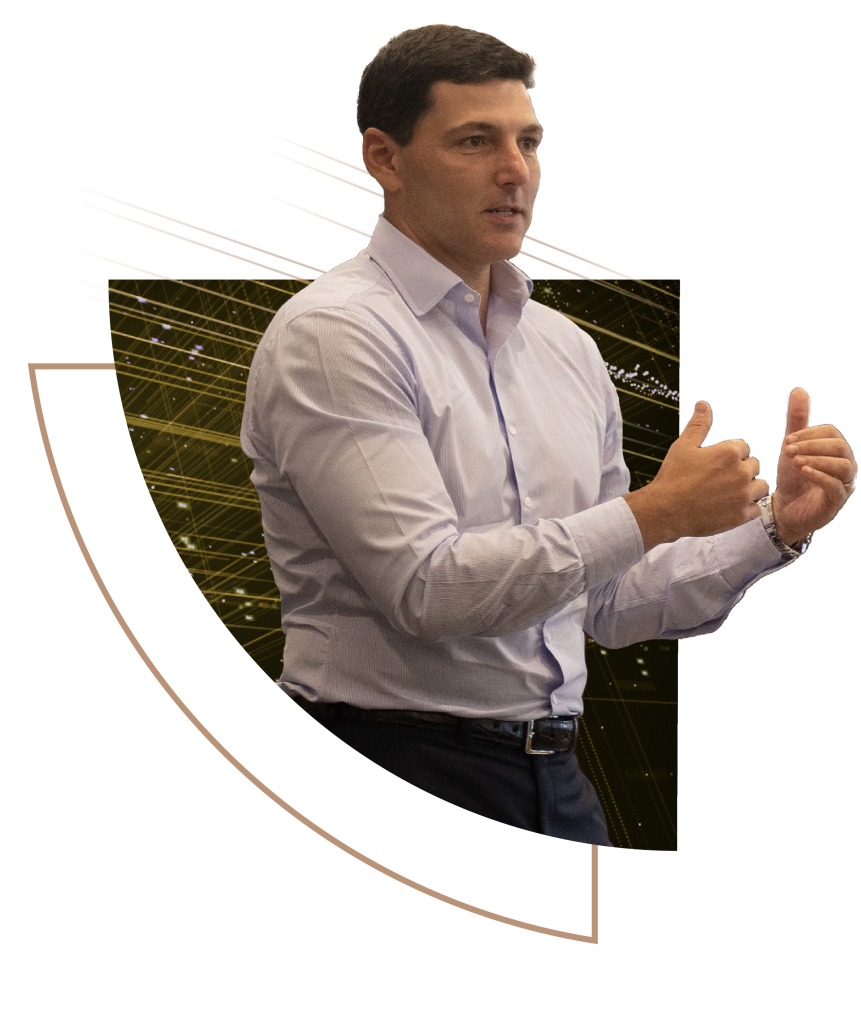 Jon Korngold
Global Head of Blackstone Growth and Global Co-Head of Technology Investing
How do you factor in the benefits of the Blackstone network – such as our data science program – when deciding where and how to invest?
Our data science program allows us to function like a "strategic in the skin of a growth equity fund." Very few companies can harness the data they sit on, but we can, both at the macro, portfolio-wide level and at the micro, individual-company level. Our team can aggregate data from across our portfolio to identify macroeconomic trends – for instance, we were ringing the alarm bells on rising inflation before others based on the proprietary signals that our ecosystem generated. Our data science team also helps individual portfolio companies unlock the value of their data to strengthen their offerings and to improve operations. For example, we helped Bumble improve the app's value proposition and user experience, and at DNAnexus we used data science to accelerate drug trials. With 90%+ of all data in history having been created in just the past few years alone, having a world-class, in-house data science team is critical to helping portfolio companies since, without such a team, it is as if you are flying an airplane without a dashboard.
---
Stay up-to-date
Sign up for our latest insights and firm announcements.
The economic potential of generative AI: The next productivity frontier. McKinsey. June 14, 2023.
The views expressed in this commentary are the personal views of the respondents and do not necessarily reflect the views of Blackstone Inc. (together with its affiliates, "Blackstone"). The views expressed reflect the current views of the respondents as of the date of publishing, and none of the respondents or Blackstone undertake any responsibility to advise you of any changes in the views expressed herein.
Certain information and data provided in this content are based on Blackstone proprietary knowledge and data. Portfolio companies may provide proprietary market data to Blackstone, including about local market supply and demand conditions, current market rents and operating expenses, capital expenditures, and valuations for multiple assets. Such proprietary market data is used by Blackstone to evaluate market trends as well as to underwrite potential and existing investments. Additionally, certain information contained in this content has been obtained from portfolio companies and/or sources outside Blackstone, such as press releases, reports, websites, and/or articles, which in certain cases have not been updated through the date hereof. While such information is believed to be reliable for purposes used herein, no representations are made as to the accuracy or completeness thereof and none of Blackstone, its funds, nor any of their affiliates takes any responsibility for, and has not independently verified, any such information. While the implementation of machine learning correlates with an increase in results among the investment included, there can be no assurance that the increase in results was not caused by other factors in addition to or in spite of implementation of machine learning programs. There can be no assurances that any of the trends described herein will continue or will not reverse. Past events and trends do not imply, predict or guarantee, and are not necessarily indicative of, future events or results.
This commentary does not constitute an offer to sell any securities or the solicitation of an offer to purchase any securities. This commentary discusses broad market, industry or sector trends, or other general economic, market or political conditions and has not been provided in a fiduciary capacity under ERISA and should not be construed as research, investment advice, or any investment recommendation. Past performance is not necessarily indicative of future performance.