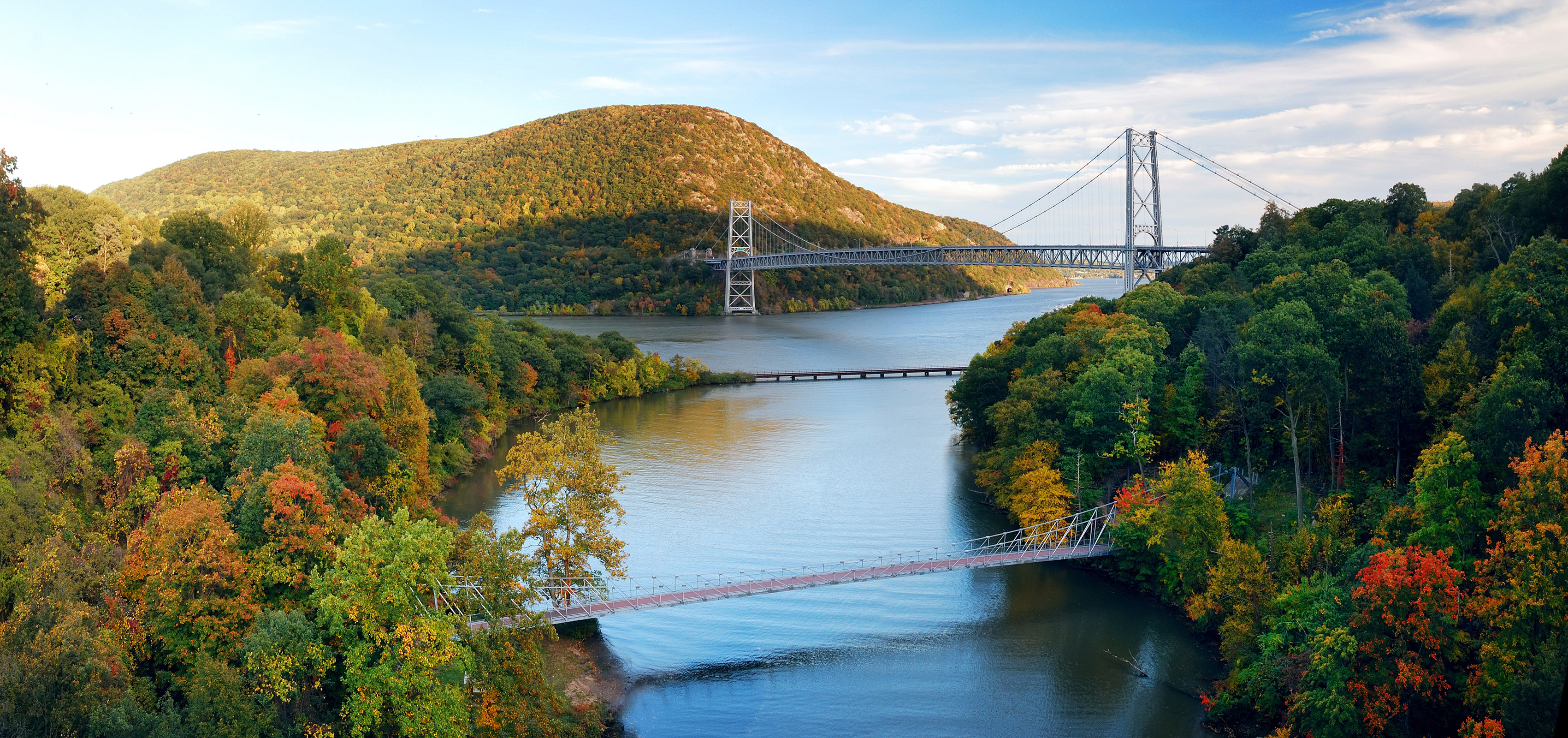 An Integrated Approach to ESG
Blackstone believes that Environmental, Social and Governance (ESG) principles help develop strong, resilient companies and assets that deliver long-term value for our investors.
Learn More
OUR APPROACH
We believe full ESG integration requires real commitment.
Strengthening Our Portfolio
Our approach is grounded in a responsibility to our investors to be careful stewards of capital. We have long been implementing a number of initiatives designed to make our companies stronger and more resilient. Many of these, like promoting sustainability and diversity, are today considered core components of ESG.
---
Integrating ESG Priorities
While ESG is a vast and growing field, we have chosen to prioritize decarbonization, diversity and good governance in order to create value for our investors. We aim to lead by example and apply our insights to generate growth across our portfolio. The power of our model is supported by strong operational interventions, led by our Portfolio Operations and Asset Management teams.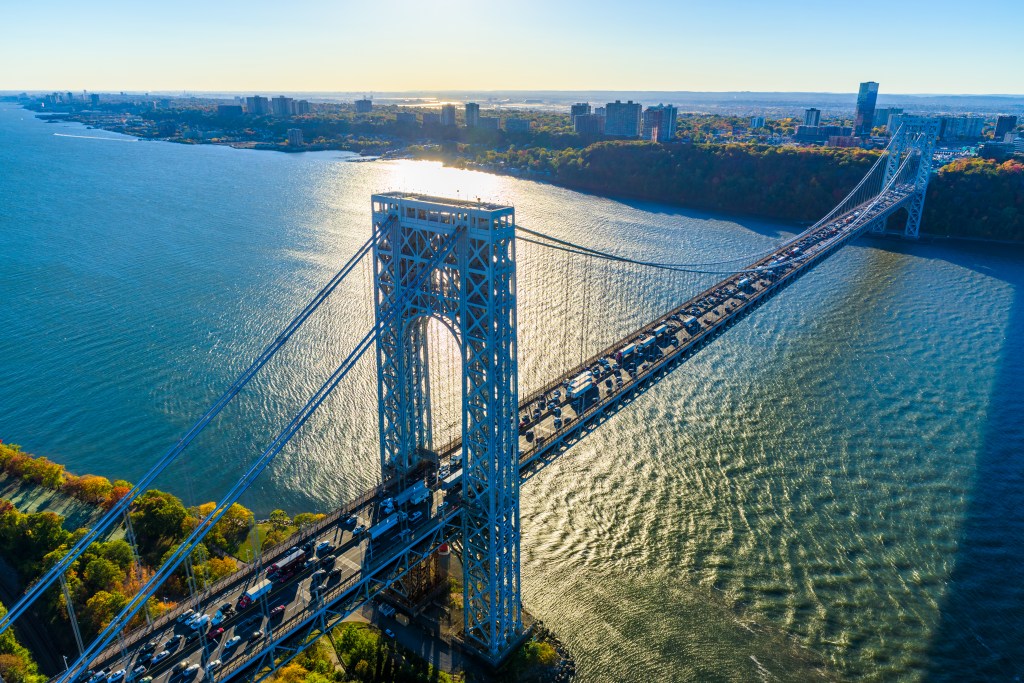 We aim to develop resilient companies and competitive assets that deliver long-term value for our investors. ESG principles have long informed the way we run our firm, approach investing and partner with the assets in our portfolio. In recent years we have formalized our approach by building a dedicated corporate ESG team that looks to develop ESG policies and support integration within the business units, and regularly reports progress to stakeholders.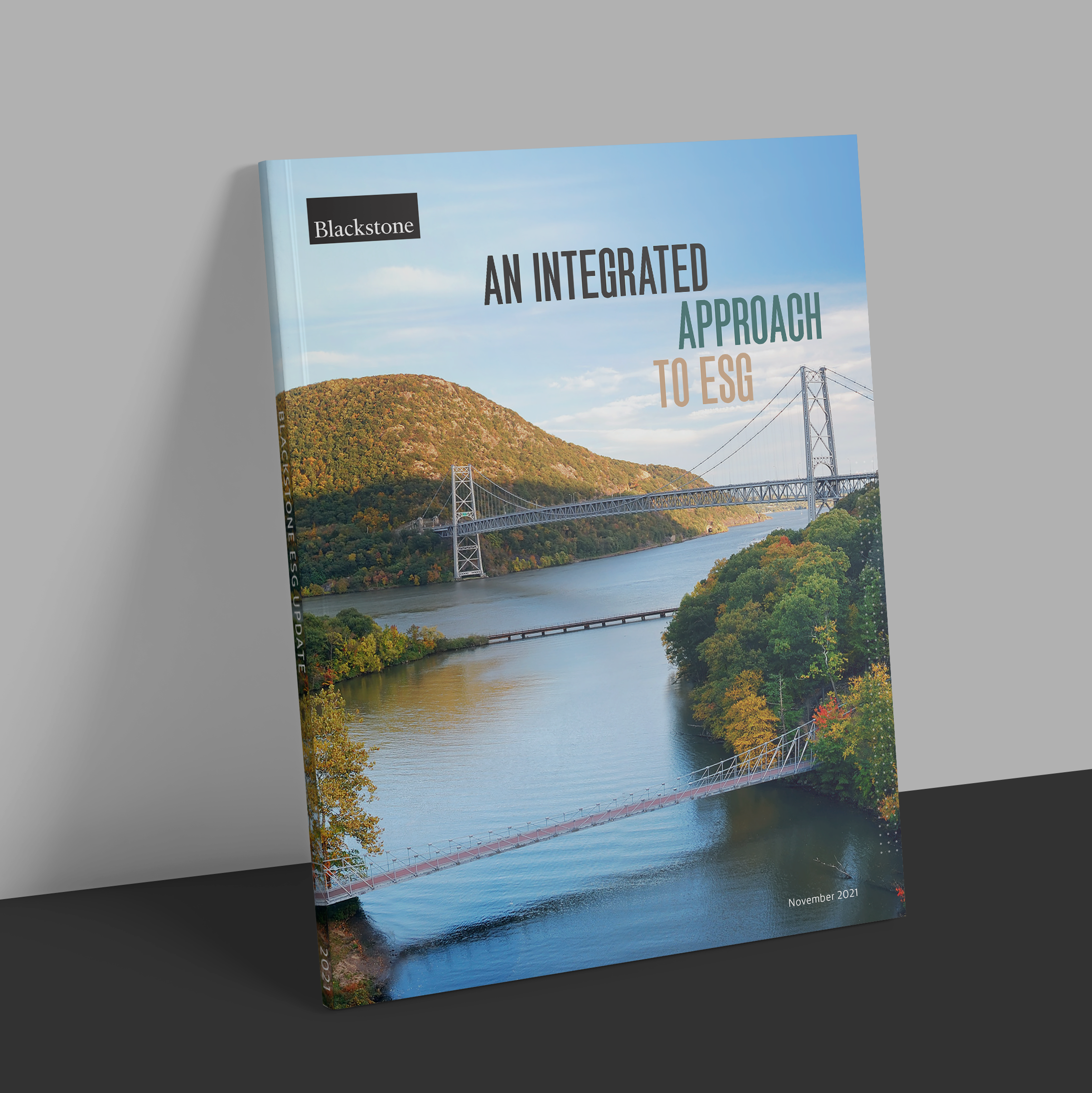 Corporate Approach
We are confident that the more we weave ESG factors into our corporate purpose and performance, the more value we will be able to deliver — for our investors, our portfolio companies and the communities we serve.
Practicing Good Governance
At Blackstone, we have added considerable domain expertise, become a member of leading organizations such as Principles for Responsible Investment (PRI) to advance several priority ESG initiatives across our industry and started reporting on ESG progress to our board quarterly.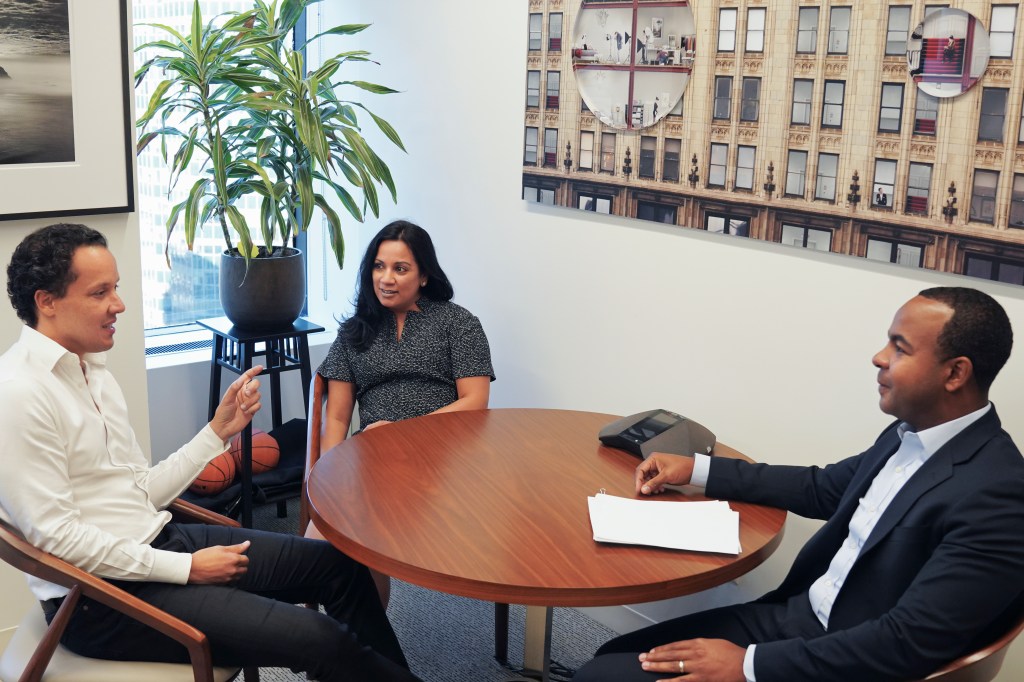 Fostering Diverse Talent
Our Diversity, Equity & Inclusion (DEI) policy centers around our most important asset — our people. Approximately 1/3 of our firm's leadership team is diverse. We achieved 41% female representation globally and 49% racially diverse representation in the US among our incoming 2021 analyst class.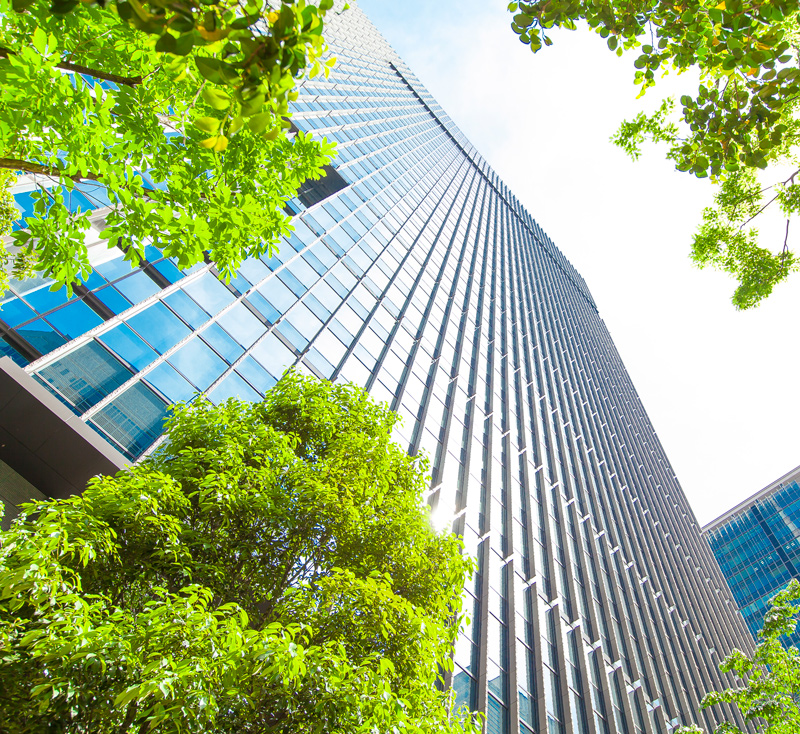 Our Corporate Carbon Footprint
Our 2022 Greenhouse Gas (GHG) Emissions Report details Blackstone's approach to measuring GHG emissions across our corporate operations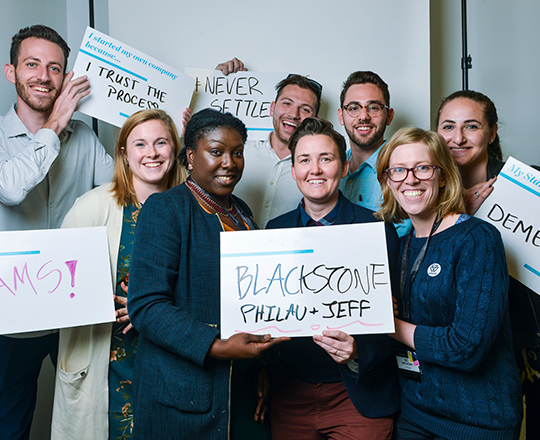 Creating Economic Opportunity
The Blackstone Charitable Foundation is committed to creating economic opportunity for under-resourced communities. The Foundation's programs aim to increase access to entrepreneurship skills. This includes, among other initiatives, its signature Blackstone LaunchPad network, which helps college and university students build successful companies and careers. The Foundation drives community engagement, provides disaster relief and guides employees in board service placement.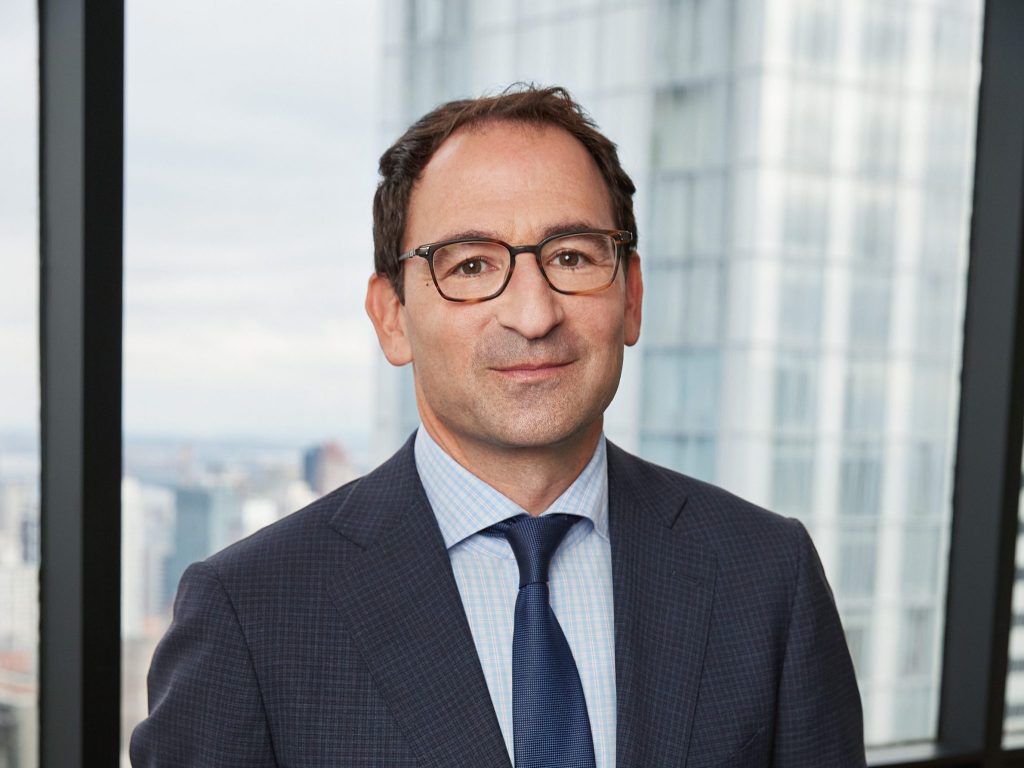 "We view ESG as part of our mission to deliver strong returns for clients. Blackstone is using its scale and expertise to help strengthen our companies, assets and the communities in which they operate."

JON GRAY

PRESIDENT AND CHIEF OPERATING OFFICER
Across Our Portfolio
We recognize the impact Blackstone's scale can have on the economy, society and our communities. We actively partner with our portfolio companies and assets to advance important ESG initiatives.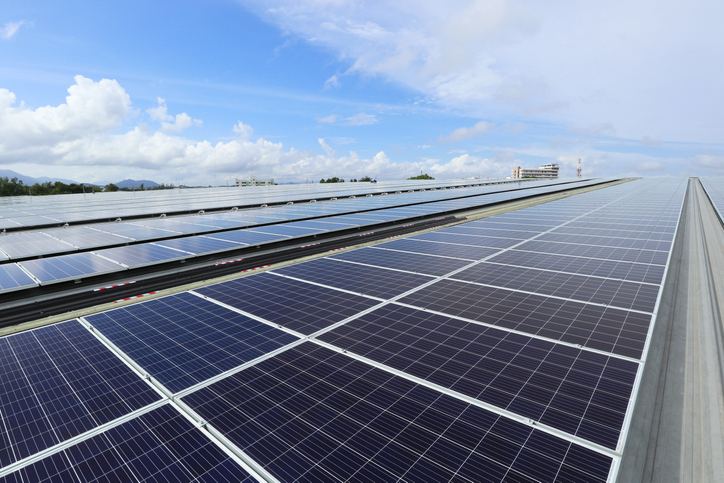 Committing to a Lower-Carbon Future
In January 2021, we announced our Emissions Reduction Program and started implementing a goal of reducing Scope 1 and Scope 2 carbon emissions for new assets globally where we control the energy usage by 15% on average over the first three full calendar years of ownership.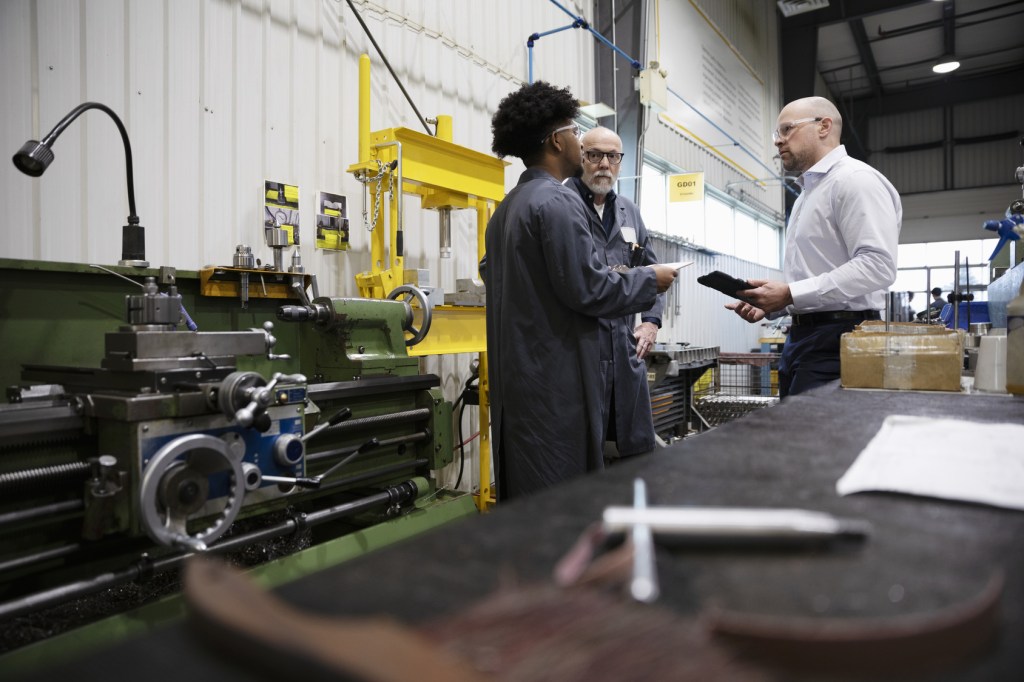 Recruiting and Advancing Diverse Talent
Our Career Pathways program is designed to foster economic mobility and support ongoing diversity efforts at the portfolio companies by adopting inclusive workplace practices and expanding applicant pools through partnerships with organizations like Year Up and COOP Careers.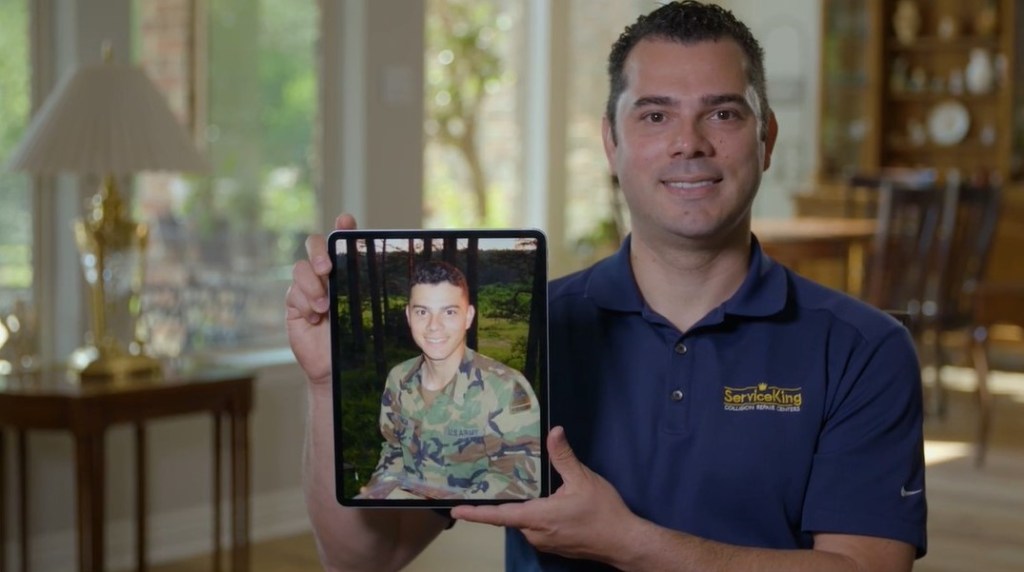 Supporting Veterans
Through the Veterans Hiring Initiative, more than 100,000 veterans, veteran spouses and caregivers have been hired across our portfolio companies since 2013.1

"At Blackstone, ESG is aligned with our core mission of creating long-term value for our investors. We seek to embed it within our investment process and operating philosophy."

STEPHEN A. SCHWARZMAN

CHAIRMAN, CEO & CO-FOUNDER
Partner Organizations
Professionals across Blackstone are leaders in organizations committed to ESG principles, serving as board members, establishing nonprofits for social responsibility and good governance and authoring material on transparency and impact investing.
Partner organizations include*:
---


---
Blackstone professionals have helped found:
---
---
As of July 2021.
Note: All figures as of September 30, 2021, unless otherwise indicated.
While Blackstone believes ESG factors can enhance long-term value, Blackstone does not pursue an ESG-based investment strategy or limit its investments to those that meet specific ESG criteria or standards (except with respect to products or strategies that are explicitly designated as doing so in their offering documents or other applicable governing documents). Any such considerations do not qualify Blackstone's objectives to maximize risk-adjusted returns.
*All rights reserved. All rights to the trademarks and/ or logos presented herein belong to their respective owners and Blackstone's use hereof does not imply an affiliation with, or endorsement by, the owners of these logos.