Ugandan President Museveni and Aga Khan Inaugurate Bujagali Hydropower Plant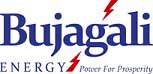 Established through a unique public-private partnership, the project will drive economic growth and provide clean, reliable power for Ugandans
Completion of project showcases successful public-private partnership for infrastructure development, bringing together the Government of Uganda, Industrial Promotion Services (IPS – the infrastructure and industrial development arm of the Aga Khan Fund for Economic Development) and Blackstone Portfolio Company, Sithe Global
The 250MW hydropower plant has nearly doubled Uganda's electricity supply and virtually eliminated power shortages and blackouts
The total project cost is approximately $900 million
Jinja, Uganda 8th October 2012 – Uganda's President, Yoweri Kaguta Museveni, today inaugurated the 250MW Bujagali Hydropower Plant in the presence of the Aga Khan and project partners Sithe Global, a company majority owned by a fund managed by Blackstone on behalf of its investors. The ceremony, which took place on the eve of celebrations marking 50 years of Uganda's independence, was attended by government officials, heads of State from across Africa, international dignitaries and members of the diplomatic community.
The plant, constructed at a cost of approximately US$900 million, was jointly funded by Industrial Promotion Services (IPS), the infrastructure and industrial development arm of the Aga Khan Fund for Economic Development, Sithe Global Power LLC (USA), a company majority owned by Blackstone Capital Partners IV, L.P., a fund managed by Blackstone on behalf of its investors, and the Government of Uganda. It has eliminated Uganda's previous energy shortage by nearly doubling the country's effective generation capacity (it currently meets 49% of the country's energy requirements) and provides clean, reliable power at lower costs than existing power generating facilities. Construction of the plant commenced in August 2007. It comprises five units of 50MW each, commissioned in phases between February 2012 and June 2012.
Bujagali represents one of the largest privately-funded power sector investments ever made in Sub-Saharan Africa and sets a unique precedent for public-private partnerships. The plant will be operated by Bujagali Energy Limited (BEL), a company established by the project partners to operate and manage the plant, for a 30 year period, following which it will be transferred to the government of Uganda for a nominal price of US one dollar.
Uganda's electricity demand has been growing by 10% every year, while supply prior to the commissioning of Bujagali has remained stagnant. Frequent power shortages and blackouts accounted for between 1 to 1.5% loss to Uganda's GDP, thereby slowing the country's economic development. Since the first unit became operational in February 2012, Bujagali has provided a reliable solution to Uganda's power demands, serving as a catalyst for economic growth and replacing emergency thermal generation costs, thereby saving US$ 9.5 million per month in government subsidies.
Commenting on the role of the Aga Khan Development Network, His Highness the Aga Khan, said, "But let me emphasize that this has also been a global story. As we try to count up the key participants, we find that they come from at least 37 different countries – a truly international network of partners. Those of us who represent the Aga Khan Development Network are proud to have been associated with so many fine allies in this work, including our close, central partnership with Sithe Global and Blackstone."
The project serves as an example of a highly successful public-private partnership model, ideal for replication throughout the region.
Speaking at the event, David Foley, Senior Managing Director and Chief Executive Officer of Blackstone Energy Partners, said, "Bujagali showcases how successful partnerships between the public and private sectors can create development opportunities for growing economies. Blackstone is proud to have played an important role, together with our partner the Aga Khan, in the development of Bujagali, the successful completion of which is a credit to the leadership of President Museveni and the commitment of the Government of Uganda. Africa is a resource rich continent and is primed for the development of hydroelectric power generation facilities like Bujagali. On behalf of our investors, Blackstone has committed billions of dollars of equity capital to build energy businesses on four continents around the globe and will continue to invest in emerging market countries to provide them with the affordable, safe and reliable energy to sustain their economic growth."‪
The Bujagali Hydropower Project has already impacted the surrounding communities with the creation of approximately 3,000 new jobs for Ugandan workers during peak construction; improved community services such as clean water supply, education and health facilities in nearby villages; the provision of micro-credit funds to surrounding rural populations and the enhancement of infrastructure.
"That a project of Bujagali's size and complexity has been completed on time and within budget whilst adhering to the highest technical as well as social and environmental standards is a huge testimony to the quality and experience of the sponsor, development and construction teams, with whom I am truly proud to be associated. The Bujagali experience is invaluable and we will certainly draw from it when developing future projects in the region," observed Mr. Nizar Juma, the Chairman of Bujagali Energy Ltd.
Bruce J. Wrobel, Chairman and Chief Executive Officer, Sithe Global who was also present at the commissioning said, "We believe that projects like Bujagali, which has both impacted the energy sector in Uganda in a far-reaching positive way and mitigated the ecological footprint of a generation, is the key to sustainable development. We are proud to have joined our partners, the lenders and the Government of Uganda in bringing this project to a reality and it is gratifying to see the impacts the project is already having, not only by making available ample, clean, renewable energy, but also by having a positive effect on the lives of the people living in the community and region around this project."
The Project has also been registered as a Clean Development Mechanism (CDM), making it the largest project ever registered in a Least Developed Country. Bujagali will yield an average of 900,000 Carbon Dioxide Emission Reductions (CERs) annually, putting it at the forefront of clean energy efforts.
The project was also made possible by support from a number of other lenders: International Finance Corporation ("IFC"), the European Investment Bank, African Development Bank ("AfDB"), Nederlandse Financierings-Maatschappij voor Ontwikkelinsslanden N.V. ("FMO"), Societe de Promotion et de Participation pour la Cooperation Economique ("Proparco")/Agence Francaise de Development ("AFD"), DEG-Deutsche Investitions-und Entwicklungsgesellschaft MBH ("DEG") and KfW. Barclays/ABSA Capital and Standard Chartered Bank are providing commercial debt under an International Development Association ("IDA") Partial Risk Guarantee, while MIGA is providing insurance guarantee cover for Sithe Global's equity.
-Ends-
For More Information, Please Contact:
Semin Abdulla
Senior Communications Officer
Aga Khan Development Network France
[email protected]
Oriane Schwartzman
Public Affairs
Blackstone
[email protected]
+1-347-466-831
Christine Anderson
Public Affairs
Blackstone
[email protected]
+1-212-583-5182
NOTES
BUJAGALI HYDROPOWER PLANT
Bujagali Hydropower Project was established through a public-private partnership model between the Government of Uganda on the one hand and a consortium of the Aga Khan Fund for Economic Development and Blackstone affiliates on the other.
This consortium partnered with the Government of Uganda to form Bujagali Energy Limited (BEL). BEL will own and operate Bujagali Hydropower plant for a 30-year concession period before transferring the plant to the Government of Uganda for US$1.
Please see: www.bujagali-energy.com
Aga Khan Fund for Economic Development (AKFED)
AKFED is an international development agency of the Aga Khan Development Network, dedicated to promoting entrepreneurship and building economically sound enterprises in the developing world. AKFED focuses on building enterprises in parts of the world that lack sufficient foreign direct investment. It also makes bold but calculated investments in situations that are fragile and complex.
Industrial Promotion Services (IPS)
IPS is the infrastructure and industrial development arm of AKFED. It has operations in Kenya, Uganda, Tanzania and DR Congo which employ some 8,500 people, and is also actively pursuing investment opportunities in Rwanda, Mozambique and Madagascar. Outside the East and Central Africa region, IPS also operates in Cote d'Ivoire, Burkina Faso, Mali, Senegal, Tajikistan, Afghanistan, Kyrgyzstan, Pakistan and Canada.
IPS's involvement in power includes the 288 MW Azito gas power plant in Cote D'Ivoire, concessionaire for Energie du Mali (power & water utility), Kenya's 75 MW Tsavo diesel plant and a vertically-integrated off-grid utility involved in generation, distribution and sale of electricity in the West Nile region of Uganda.
IPS is also a partner in the $650 million SEACOM submarine fibre optic cable which became operational in July 2009. The cable links countries in Eastern and Southern Africa to international cables in South Africa, India and Europe. In doing so, the cable provides access to affordable and high quality bandwidth to the Eastern and Southern Africa seaboard, which was previously the only part of the world without access to international submarine cables.
The Aga Khan Development Network (AKDN)
The agencies of the AKDN are private, international, non-denominational development organisations. They work to improve the welfare and prospects of people in the developing world, particularly in Asia and Africa. While each agency pursues its own mandate, all of them work together within the overarching framework of the Network so that their different pursuits interact and reinforce one another. The AKDN works in 30 countries around the world and employs approximately 80,000 people. The AKDN's annual budget for non-profit development activities is approximately US$ 625 million. The project companies of AKFED generate revenues of approximately US$ 2.3 billion annually. All surpluses are reinvested in further development activities.
Please see: www.akdn.org
Blackstone
Blackstone (NYSE: BX) is one of the world's leading investment and advisory firms and is an experienced and active investor in the energy and natural resources sector. Funds managed by Blackstone have invested/committed approximately $6 billion in the sector to date across four continents. The firm seeks to create positive economic impact and long-term value for its investors, the companies it invests in, the companies it advises and the broader global economy. Blackstone's alternative asset management businesses include the management of private equity funds, real estate funds, hedge fund solutions, credit-oriented funds and closed-end mutual funds. Blackstone also provides various financial advisory services, including financial and strategic advisory, restructuring and reorganization advisory and fund placement services.
Please see: www.blackstone.com
Sithe Global
Sithe Global Power, LLC (Sithe Global) is 99% owned by funds managed by Blackstone. Blackstone purchased an 80% ownership interest in Sithe Global in 2005 and subsequently increased it to 99% in 2011 with the objective of facilitating Sithe Global's plans to develop, finance, construct and operate electric power generation facilities in the U.S. and certain other international markets. Sithe Global has a portfolio of power projects in various stages of development and construction in the Philippines, India, Africa, Europe, the Middle East and other regions totaling approximately 5,000 MW of generating capacity. Sithe Global also continues to pursue other opportunities within Africa.
Sithe Global is led by a seasoned management and technical team with extensive independent power project development experience, and a proven record of identifying project development and acquisition opportunities which create substantial value for its investors. The Sithe Global management team has successfully developed over 50 power projects in nine countries with a capital investment in excess of $5 billion.
Please see: www.sitheglobal.com