Portfolio Insights
Vectra: Using AI Technology to Strengthen Cybersecurity
Blackstone is partnering with Vectra to support the company's rapid growth as cybersecurity becomes increasingly mission-critical to all organizations.
---
At Blackstone, we employ a thematic investing approach, focusing on sectors that are experiencing outsized growth in today's changing economy. One of the most important themes to emerge in recent years is the critical need for strong cybersecurity solutions.
Each week brings a story of a major breach or a new threat. These reports come as businesses and consumers are increasingly moving online, leveraging software applications, e-commerce, and social media across various devices. This increased digital exposure means that cybercriminals and nation-states have more ways to infiltrate an organization, access data or compromise a network, and they are using increasingly sophisticated and stealthy attacks to do so.
A cyberattack is now estimated to occur every 39 seconds, and only one malicious actor needs to get through to cause enormous consequences. Blackstone Growth portfolio company Vectra has developed an innovative solution to this problem. Vectra leverages AI technology to stop breaches as they occur—not only identifying an attack in progress, but also interrupting the attack as it develops. 
Vectra does this by deploying its software across an organization's network connections and applications—covering the cloud, SaaS, data centers, enterprise networks, and even "Internet of Things" (IoT) devices—observing ebbs and flows of digital activity to learn about the business and its unique digital fingerprint. Once Vectra's software understands what "normal" behavior looks like in the network, it can identify what is outside of the pattern—whether that is a sophisticated nation-state attacker, a zero-day exploit, or an insider. Since attack behaviors vary, Vectra continuously creates unique algorithmic models for the widest range of new and current threats. Vectra then works with and complements existing security tools to automate and stop breaches as they are happening. The platform provides context to IT and security teams on where to focus, making its clients' whole cybersecurity defense system stronger and more efficient.
Vectra's customer list speaks to the quality of its product. Many of the world's largest corporations and government agencies use Vectra—including Blackstone and a growing number of our portfolio companies. We hope to further expand Vectra's customer base within our own portfolio, generating new revenue streams for the business while also ensuring each of our portfolio companies has robust cybersecurity protection in place.
Blackstone's large network of cybersecurity experts in-house and across our portfolio allows us to advise Vectra on their product strategy as the business continues to expand. This perspective enabled us to assist Vectra in identifying and closing its first acquisition, which extends the platform's coverage to include additional SaaS applications.
We are excited and proud to be part of Vectra's story as it transforms into a global leader in cybersecurity, defending more organizations and creating a more secure digital economy.
---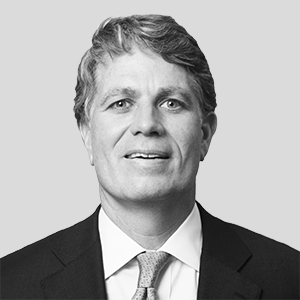 James Socas is a Managing Director in Blackstone Tactical Opportunities and Blackstone Growth and has been involved with the firm's investments in Vectra, FireEye/Mandiant, Snowflake, Wiz, Chainalysis, Diligent, and Titus. Before joining Blackstone, Mr. Socas was co-managing partner of a boutique growth equity firm, served as a managing director at Credit Suisse First Boston and Donaldson, Lufkin & Jenrette, and was a member of the senior management team of Symantec.
---
Read More