Education
How Blackstone is Powering the Travel Rebound
Explore how Blackstone has built a portfolio of recent investments that are poised to benefit from the ongoing boom in personal and business travel.
---
Few sectors were harder hit at the outset of the COVID-19 pandemic than travel and leisure. With government mandates forcing hotels and resorts across the world to limit service, occupancy fell to historic lows, and air travel slowed to a near-complete halt. However, the introduction and widespread adoption of effective COVID-19 vaccines has led to a resurgence in demand for both leisure and business travel, with the number of airline passengers up 65% year over year.

Since before the pandemic, Blackstone has been an active investor in transportation, lodging, and in-person entertainment—recognizing that some experiences just cannot be replicated at home. Given that expertise, we had the conviction to make several thematic investments over the last two years in businesses that have been strongly benefitting from this travel and leisure rebound. Below, we take a closer look at a selection of those portfolio companies.
---
Applegreen
Applegreen is one of the world's largest motorway service area operators, with over 150 motor service areas across Ireland, the UK and the US. The company is currently redeveloping 27 rest stops along the New York State Thruway, one of the main arteries connecting the state, which is intended to offer travelers a state-of-the-art, sustainable, and comfortable roadside experience.
The redeveloped rest stops on the NYS Thruway will feature charging stations for electric vehicles, providing vital infrastructure as the state transitions towards green energy.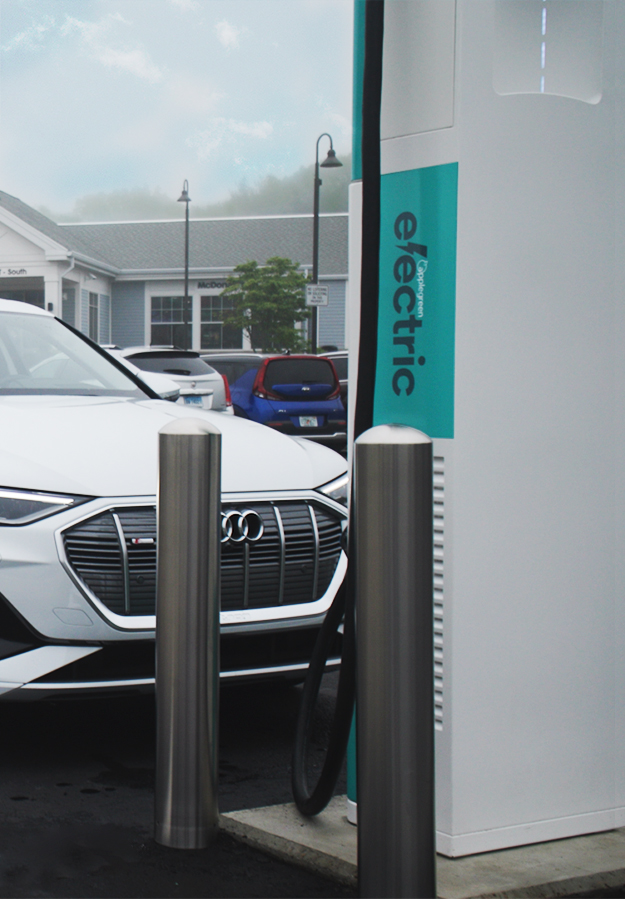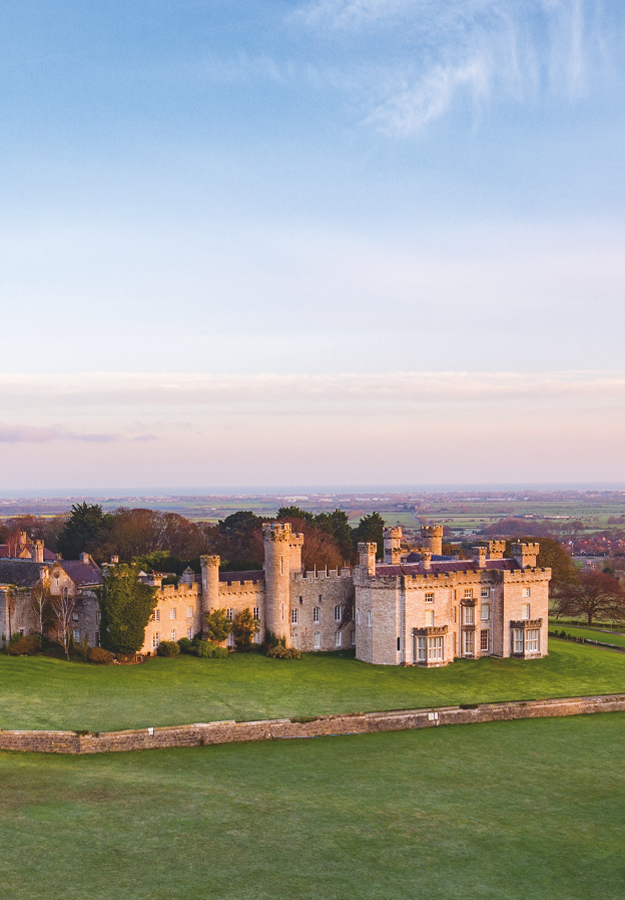 Bourne Leisure
Bourne Leisure is a premier operator of hotels and holiday parks in the UK. Blackstone's longtime presence and conviction in the UK market and hospitality sector position us well to partner with Bourne's management team and drive its continued success.
Bourne Leisure has seen a jump in bookings in the last year, as more UK residents opted to vacation domestically instead of traveling elsewhere in Europe.
The Cosmopolitan of Las Vegas
We transformed The Cosmopolitan into one of the most iconic resorts on the Strip, investing over $500 million in renovations to rooms, gaming floors, and dining options. Blackstone recently sold the operations of The Cosmopolitan of Las Vegas after seven years of ownership.
Blackstone's investment supported the renovation of nearly 3,000 rooms and the addition of nationally recognized food and beverage brands such as Milk Bar and Beauty & Essex to The Cosmopolitan.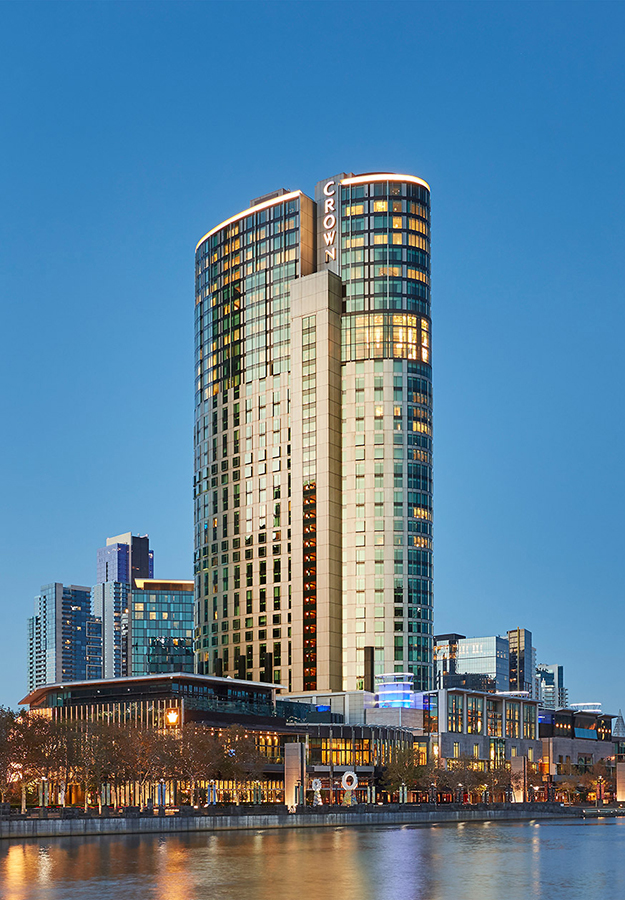 Crown Resorts
Crown Resorts is one of Australia's largest gaming and entertainment groups, with resorts and casinos in Melbourne, Sydney, and Perth. Blackstone has deep experience and expertise in gaming and hospitality that we plan to leverage to further strengthen this iconic brand.
Blackstone has been building its presence in Australia for over a decade, and we are excited to expand our footprint in the country by backing one of its most recognizable hospitality brands.
Extended Stay
Extended Stay America is one of the largest franchises in the extended-stay sector, catering to guests who stay for weeks or months at a time. This has been valuable to many types of workers—like those in construction or healthcare—throughout the pandemic. Blackstone helped form Extended Stay over 20 years ago, and we're excited to be continuing our partnership with this premier business.
The resilience of the company's extended-stay model was demonstrated during the pandemic, with occupancy rates above 70 percent even while business travel remained largely on pause.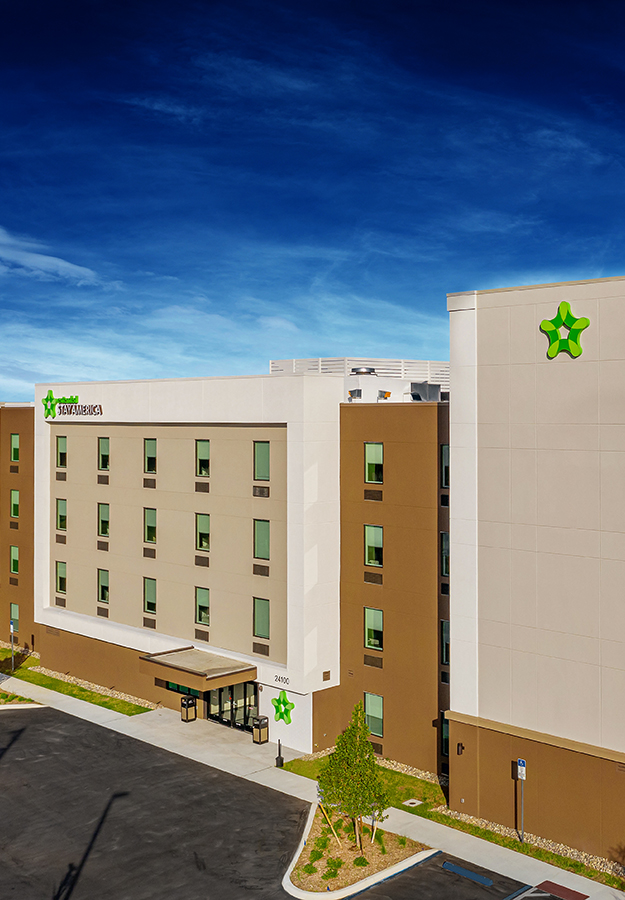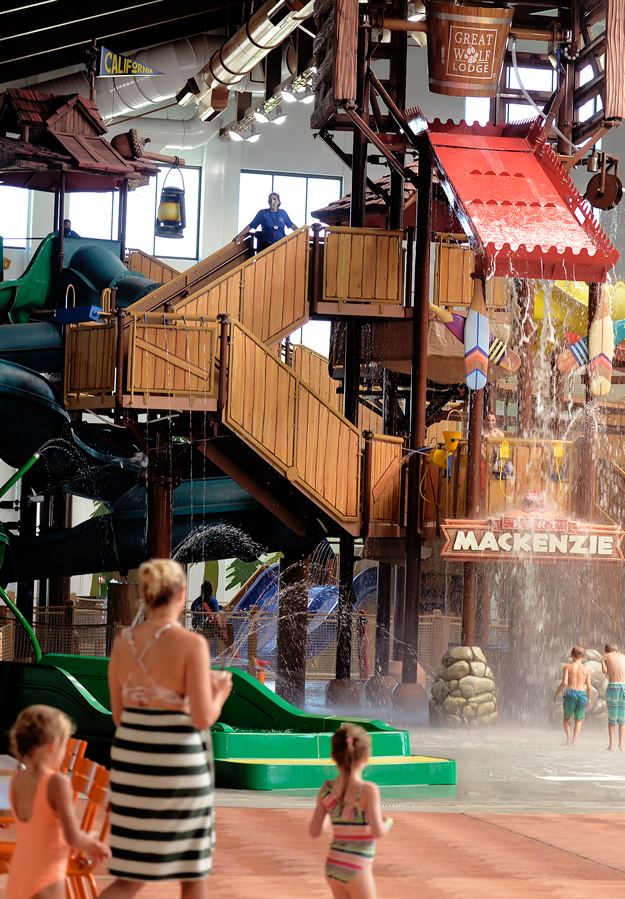 Great Wolf Resorts
In 2019, Blackstone announced a majority investment in Great Wolf Resorts, a premier owner and operator of family-oriented entertainment resorts with 20 locations across the US. We're also helping recruit diverse talent into its resorts through our Career Pathways program.
Great Wolf is an increasingly popular destination and has plans to have locations within a four-hour driving radius of 90% of the US population by 2024 along with expansion to the UK.