Portfolio Insights
Blackstone's Conviction in Life Sciences
Across our business, we're investing in therapies and technologies with the potential to transform patients' lives, as well as the real estate vital to advancing life sciences research.  
---
The life sciences industry has seen enormous growth in recent years. Increased demand for medical products and services has coincided with rapid advancements in data analysis, chemistry, biology and genomics. These innovations have enabled significant therapeutic breakthroughs, leading the number of products in phase III clinical trials to more than double from 2009-2019.1
We first invested in this space through our 2016 purchase of BioMed Realty, which provides the specialized life sciences real estate needed to bring products to market. We then launched Blackstone Life Sciences (BXLS) in 2018 through our acquisition of Clarus, a global life sciences investment firm, to invest directly in promising medicines and technologies.  
Since then, we've sought to advance medicines for patients suffering from strokes, cancer, heart disease, and diabetes, among others. We're also backing life-sciences-focused companies and assets in many of our other businesses. Our investments in this space have proven more vital than ever in recent months – for example, tenants representing 45% of BioMed's total rent have worked to develop testing, therapeutic treatments and vaccines for COVID-19.
Read on to learn about three trends driving our conviction in life sciences.
1: Funding has not kept pace with innovation
Phase III clinical trials – the largest and most expensive – have increased both in volume and cost, with the average cost to develop a single drug reaching $2.4B last year.2 Yet pharmaceutical companies' spending on research and development (R&D) as a percentage of sales has declined3, creating a funding gap that can limit progress on delivering medicines to patients. The medical technology industry is facing a similar shortfall in R&D funding4, while demand for growth-oriented capital is increasing as biotechnology startups seek to advance their late-stage product pipelines.
Blackstone Life Sciences, which has 26 MDs and PhDs on staff, has the clinical expertise to build management teams, oversee drug and device trials, manage the risk involved in developing these products and help bring them to market. We do this by investing in the development of specific drugs, as well as building new businesses dedicated to advancing innovative therapies.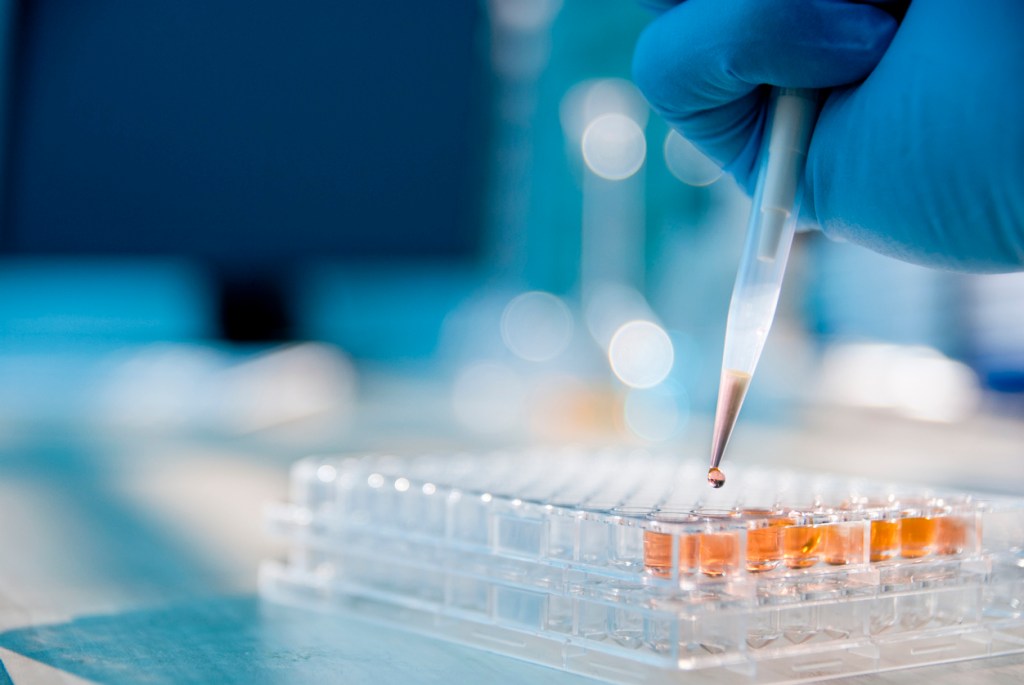 DEAL SPOTLIGHT
Anthos Therapeutics
The thesis: Abelacimab is an antibody discovered by Novartis with the potential to treat blood clots in patients suffering from thrombotic disorders, which cause about between 300,000 and 600,000 deaths each year globally.5 Given the high projected cost of developing abelacimab, Novartis saw value in having a specialized firm handle the next stage of clinical testing and investment.
Our investment: In 2019, BXLS invested $250 million in Anthos Therapeutics, a new company that BXLS established with Novartis. BXLS has built the Anthos business next to its own headquarters in Cambridge, Massachusetts to develop abelacimab through approval and to eventual commercialization.
Our credit business also recently invested in ProPharma Group, which consults with pharmaceutical and biotechnology companies to advance products through clinical and regulatory approval.
2: The industry needs more than just capital – it needs space for R&D
Our investment in BioMed has demonstrated the importance of real estate to biotechnology and pharmaceutical companies, which require tailored spaces to conduct R&D and run their corporate offices. We've seen demand for life sciences lab and office space grow steadily near major research institutions. When excluding pre-leased future supply, demand is 2x speculative supply across BioMed's markets.
Over the course of our ownership, we've built BioMed into a leader in its industry, investing significant capital to develop and improve facilities and further concentrate its portfolio around key life science innovation hubs including Cambridge/Boston, San Francisco, and San Diego. We recently announced a recapitalization that will allow us to partner with the company for the long term, underscoring our conviction in the strength of its portfolio and the continued demand for life sciences real estate.
3: Growth in life sciences is accelerating activity in supporting industries
As the life sciences industry has grown, so has the ecosystem of businesses around it. Supply chains are one example, as pharmaceutical and biotechnology companies often work with many partners to ensure that products reach patients. Blackstone is tapping into this need with our recent investment in Cryoport, a leading provider of logistics services to the life sciences industry.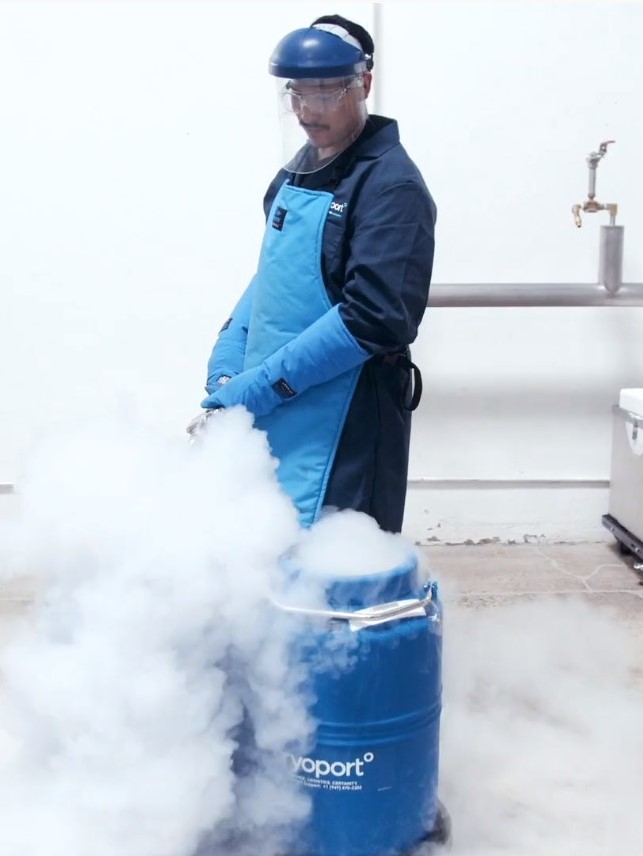 DEAL SPOTLIGHT
Cryoport
The thesis: Cryoport provides temperature-controlled supply chain solutions for the life sciences industry, including the fast-growing area of cell and gene therapy (CGT). Seventy-five percent of CGTs require cryogenic storage and delivery, and global CGT sales are projected to grow approximately 50% annually in the next five years.
Our investment: Our Tactical Opportunities business led a $275 million investment to fund Cryoport's acquisition of MVE Biological Solutions, which offers cryogenic storage and transportation services. The acquisition is intended to strengthen Cryoport's ability to provide fully integrated, end-to-end supply chain solutions to CGT clients, as well as the broader life sciences industry.
The opportunity in the life sciences industry – both to deliver returns to our investors and to support innovation that can transform patients' lives – is enormous. We're excited to continue investing in life science real estate and backing some of the most promising companies, products and technologies in the space.
---
Source: EvaluatePharma, May 2018. Worldwide R&D Average Spend by Pharma & Biotech Companies (2008-2018). Forecast pharmaceutical research and development spend based on a consensus of leading equity analysts' estimates for company level R&D spend, extrapolated to pharmaceutical R&D when a company has non-pharmaceutical R&D activity.
Source: Deloitte Analysis. "Unlocking R&D productivity Measuring the return from pharmaceutical innovation" (2019). Based on Deloitte's cohort of the 12 largest biopharma companies by R&D spend from 2010-2019. Includes the cost of the many potential medicines that do not make it through to FDA approval.
Source: EvaluatePharma.
Source: Deloitte and Advamed.
Source: American Heart Association.